The Luxembourg-based real estate investment partner REInvest Asset Management
S.A. has recently secured one of the most sustainable office developments in southern Europe, located in Barcelona's innovative 22@ district, in a forward purchase from Glenwell Group, specialized in the promotion and transformation of innovative and sustainable real estate, with presence in Spain and the UK. The completion of the building is planned for late 2024. At that point, the property will be transferred to the portfolio of the DEREIF SICAV-FIS pan-European investment fund.
The property is being built in wood hybrid construction and offers around 11,000 sqm of lettable space over the ground floor and six upper floors. The basements will offer plenty of parking spaces for cars, motorbikes and bicycles. The location at the corner of Carrer de Pamplona and Carrer de Pujades, next to the Bogatell Metro Station, ensures superb public transport connections. The particularly noteworthy sustainability of the property is reflected in its certifications. Upon completion, the building will be certified LEED Platinum, WELL Platinum, PAS 2060 Carbon Neutrality, WiredScore Gold and SmartScore Gold.
The project has been designed by the Batlleiroig international architectural practice, based in Barcelona. The façade will be specially treated using the "Yakisugi", a Japanese natural technique whereby the surface of the wood becomes fire-resistant and protected against humidity, solar radiation and insect attack through controlled charring or carbonisation, ensuring high durability and requiring very low maintenance. In addition to the many other sustainability aspects, the building will also be connected to the heating and cooling network of the local district.
The 22@ district, also known as 22@Barcelona and Districte de la innovació, is an urban development in Barcelona's former Poblenou industrial zone in the Sant Martí district. This initiative by the City of Barcelona commenced in 2000 with the aim of transforming a 200-hectare industrial site into a productive and innovative quarter within the district. The 22@ district is already home to over 500 companies in the media, IT, energy, design and scientific research sectors.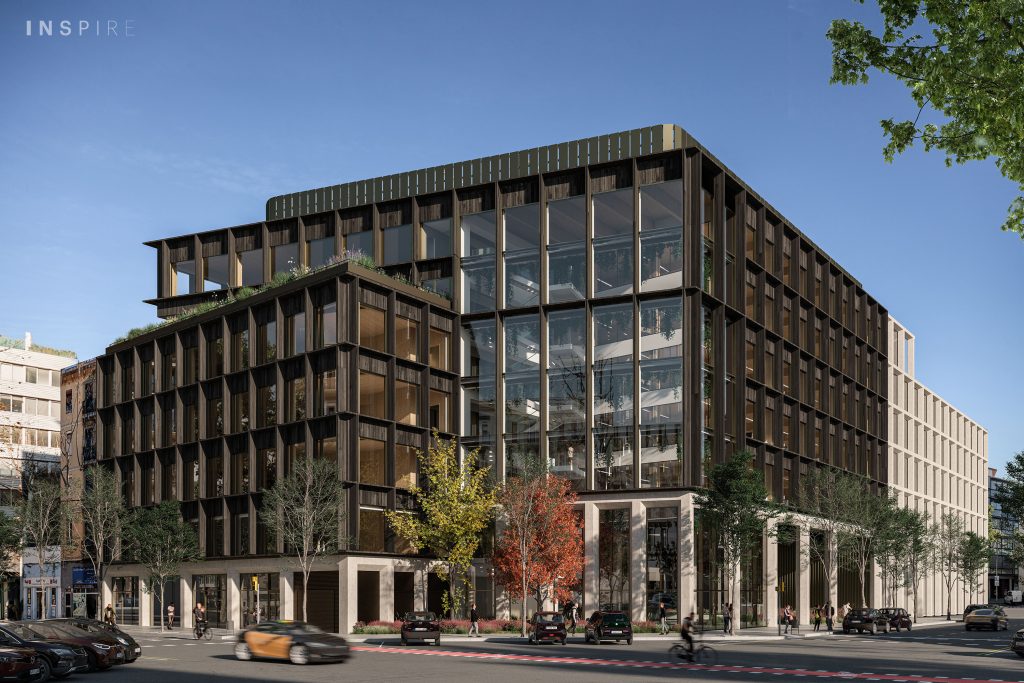 Source : REInvest