Luxembourg real estate investment partner REInvest Asset Management S.A. has completed the restructuring and comprehensive renovation of the Park Atrium office building in Budapest. The property has been part of the DEREIF SICAV-FIS pan-European real estate investment fund portfolio since 2016. The main investor in the Luxembourg-based real estate special fund is a major German insurance company.
Park Atrium was constructed in 2004 and is LEED Gold certified. It is located at Dózsa György út 84b directly opposite Heroes' Square, the Art Gallery and the Museum of Fine Arts. The iconic building is considered a landmark of the city. The four building sections, each eight storeys in height, offer 23,400 sq m of gross lettable space for office and retail use. Tenants have a view of the city park and the Liget Budapest project, one of Europe's largest urban cultural and leisure development projects.
Existing leases with international companies Deloitte and the ING Group were extended. The new concept has also encouraged several companies, including the globally active PSI CRO research institute and Kostal, a traditional German family-run company, to sign new long-term leases. Kostal operates in the automotive and solar technology sectors in 20 countries worldwide.
The DVM Group, which was commissioned with the restructuring of Park Atrium, first reorganised and optimised the functional areas. The ground-floor lobby, main reception area, conference centre and communal garden have been redesigned and brought up to current standards, and the recent replacement of the cooling system will improve the comfort and sustainability of the building. Also included in the renovation programme for the building are the installation of a new café with a view of Városliget City Park and a newly refurbished restaurant. The garden offers numerous sports and recreational opportunities.
Over the past three years, EUR 11 million has been invested in optimising and modernising the property. The measures have focused on an ESG-compliant repositioning of the building and tenant satisfaction.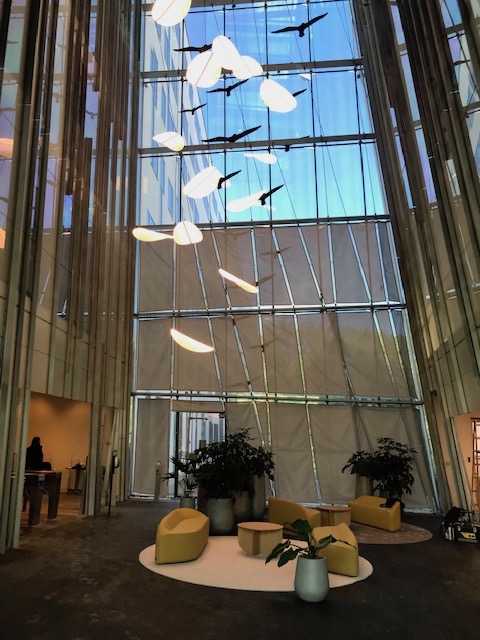 Photo : © DEREIF Hungary Park Atrium Kft.).
Source : Company