IMMOBEL announces the transfer to Fidentia BeLux Investments of 50 % of the shares in the company Möbius II, owner of the building under construction, named Möbius II and located on Boulevard Albert II, in the heart of the North District in Brussels.
Möbius II is one of a pair of resolutely environmental and contemporary elliptical office towers in the heart of the North District. As a reminder, Allianz group is planning to move its headquarters to the Möbius I Tower of this complex in late 2019.
IMMOBEL and Fidentia, henceforth partners in this ambitious project, have a common desire: to contribute to the sustainable rehabilitation of the North District by bringing a real architectural and environmental quality to it. In this context, Assar Architects proposed an elliptical project to form a new face for this up-and-coming neighbourhood. The building is planned to have a surface area of 34,000 m² above ground, 23 floors, 172 parking spaces and a height of almost 100 metres.
"The 'Möbius' project, of which tower II is a part, reflects our desire to participate in the renewal of the North District and to develop our projects such that they lead to ambitious, efficient and sustainable buildings," says Marnix Galle, Executive Chairman of the Board of Directors of IMMOBEL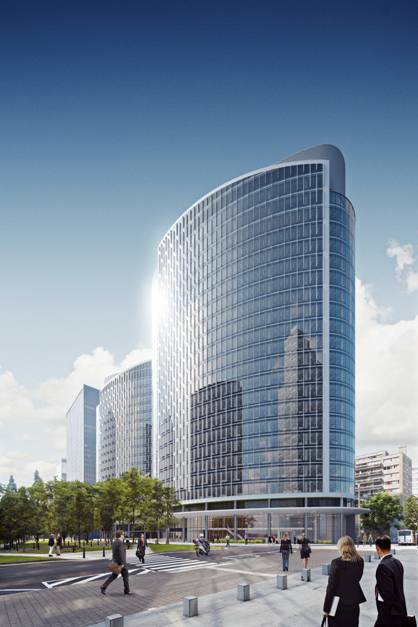 .