Becken, a specialist for the development, revitalisation, asset and investment management of commercial and residential real estate, sold the new-build office scheme at Klostertor 1 in Hamburg, which is certified with DGNB Gold and WiredScore Gold labels, to the Austrian investment company, Erste Immobilien Kapitalanlagegesellschaft m.b.H., as of 1 October 2022. The multi-tenant property comprises an effective floor area of around 17,000 square metres. Out of the total, around 13,700 square metres are let as office units and around 1,600 square metres as gastronomy, sports and patio units.
The prominent plot of 3,500 square metres had been awarded to Becken by the City of Hamburg in 2017. The decision was preceded by a concept tender process in which Becken carried the day with a forward-looking use concept that completes the Klostertor-Quartier urban block. By the time of its completion this past May, the building's occupancy rate had been brought up to 90%. Renowned long-term tenants from the renewable energies segment include LichtBlick SE (green electricity) and Vestas Deutschland (wind turbines). What convinced the buyer is that the structural quality and the tenant structure meet all its requirements for a sustainable investment.
Peter Karl, the Managing Director of Erste Immobilien Kapitalanlagegesellschaft m.b.H., said: "The ConneXion Office building is not just superbly conceptualised and designed for long-term usability. Its occupiers ensure that the rent revenues that it generates are earned in virtually the most sustainable ways possible. All of these aspects meet the criteria for a sustainable investment that is on top of the times. There are few projects on the market at this time that fulfil these parameters to such an extent. In addition, working with the Becken team was once again a highly professional and straightforward effort to conclude this top deal."
Dominik Tenhumberg, the Managing Director of Becken Development GmbH, added: "We are very glad about the opportunity to successfully complete another transaction with Erste Immobilien KAG. With them, we have a partner by our side who appreciates the quality of this product and who will give ConneXion Office the professional long-term management it needs. From the start, our chief priority was to develop a forward-looking office location that appeals to progressive occupiers and that represents an attractive investment for buyers. These objectives we managed to achieve."
The architectonic design was done by the renowned architectural firm of Störmer Murphy and Partners. It is planned to complete the interior fit-out works by the fourth quarter of 2022.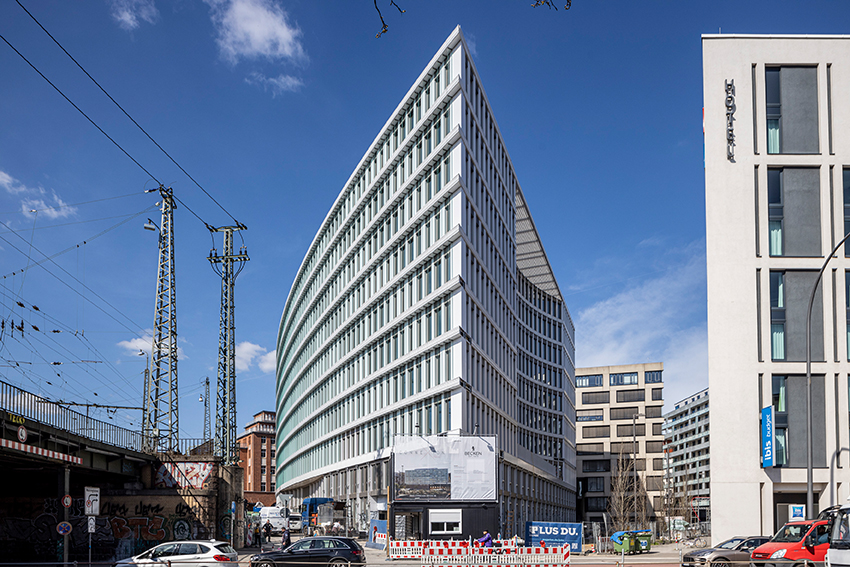 Image rights & Copyright: Becken Holding GmbH