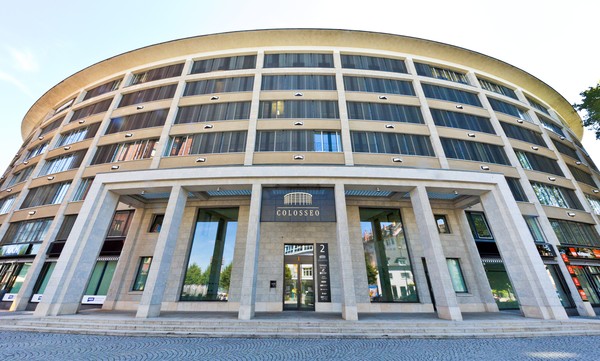 PATRIZIA Immobilien AG announces that it has acquired the 26,600 sq m mixed-use 'Colosseo' building in Frankfurt. The acquisition was made on behalf of an individual mandate from a pension fund client; the vendor was an institutional fund. Located in the popular Sachsenhausen district, the seven-storey, ring-shaped building is almost fully let to a total of 25 office tenants, 96 apartment tenants, eleven retailers and a catering tenant.
"Through its diversified tenant mix, strong macro location and sustainable income stream with the potential for further upsides, this asset represented a compelling investment opportunity," says Philipp Schaper, Group Head of Transactions for PATRIZIA Immobilien AG. "As transaction levels in the Frankfurt real estate market continue to grow, we remain attracted to this area, and see the outlook for the office market as especially positive, with demand increasing and limited development supply. There is serious momentum behind the residential sector too."
The 'Colosseo' is situated just south of the Main river and benefits from close proximity to key amenities, with the Frankfurt main train station accessible in 10 minutes and Frankfurt Airport only 20 minutes away. Further to this, Sachsenhausen is the largest and most populous quarter in Frankfurt, and is well-established as one of the top three most sought-after districts in the city. The area is well-known for combining a diverse and international culture with the close feel of a community, and is especially popular with a young professional audience, with 27% of those between 30 and 40 years of age living in the area.
Source : Company