(  8  ottobre  2019)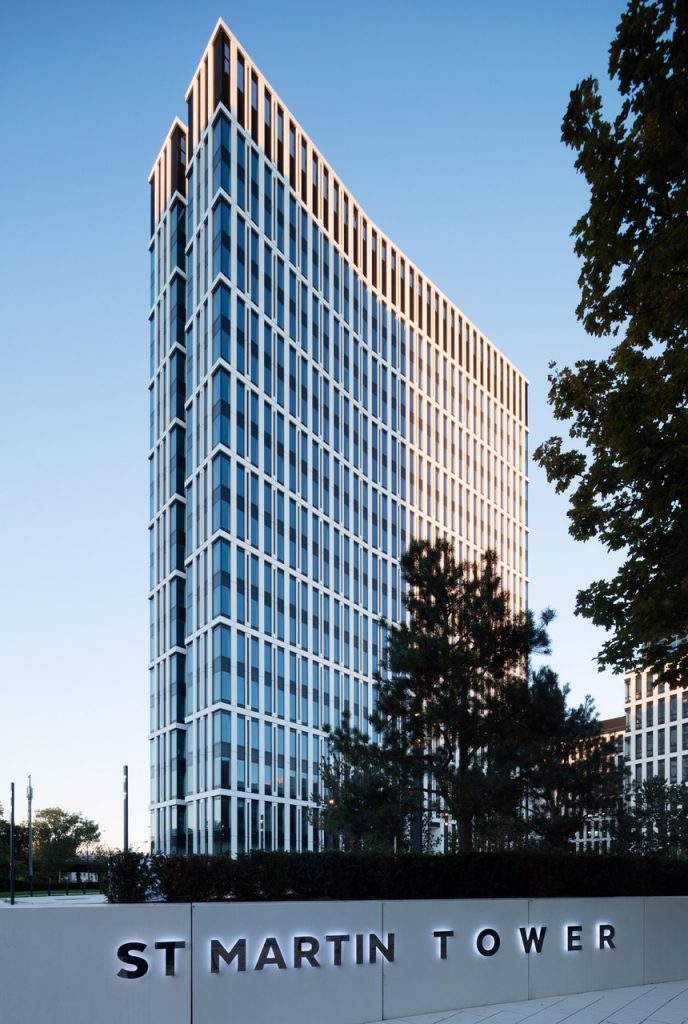 publity AG , an investor and asset manager focused on office real estate in Germany, has agreed to the sale of St. Martin's Tower located in Frankfurt. The property is being purchased in a joint venture between Barings, one of the world's largest real estate investment managers, on behalf of institutional investors and the listed Coreo AG, for a pan-European core investment strategy. The transaction is expected to close in 2019. Through this deal, publity is realising the second profitable sale of a property from its own portfolio.
Publity acquired the St. Martin Tower with a lettable area of ​​approximately 26,000 square meters in April 2019, through its subsidiary publity Investor Gmb. The office complex is almost fully let with high-rent tenants and is in a prominent location in the West of Frankfurt. The property consists of two interconnected buildings, the 18-story Tower and the 7-story Wing. The property also has 397 car parking spaces.
Source : Joint release