Trei Real Estate ("Trei"), an international developer and owner of residential and retail real estate, together with its local joint venture partner Chance Partners, has acquired a development site in Jacksonville, Florida.
Construction of a four-story multifamily project with 290 apartment homes at the site of 35,612 square metres, is scheduled to commence in October 2022. Community amenities will include a swimming pool, two courtyards, a fitness center and a dog spa. The project is being designed by Dynamik Design, an architectural firm based in Atlanta, GA. The expected total investment is approximately 64 million US dollars.
Pepijn Morshuis, the CEO of Trei, elaborated: "This investment dovetails neatly with Trei Real Estate's strategy of developing high-end multi-family house in prospering cities in the south-eastern United States. With a diverse economy, strong population growth, and high quality of life, Jacksonville is an appealing investment market for us." With its nearly one million residents, Jacksonville is the most populous city in the state of Florida while also being home to Jacksonville University, to the University of North Florida, and to one of the country's largest ports.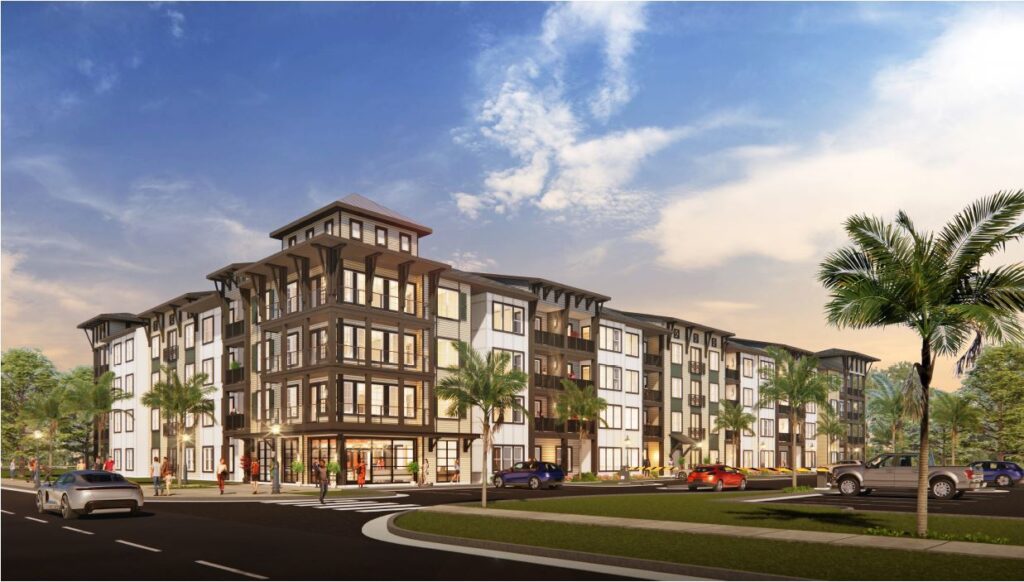 Image rights: Trei Real Estate
Source : Trei Real Estate GmbH