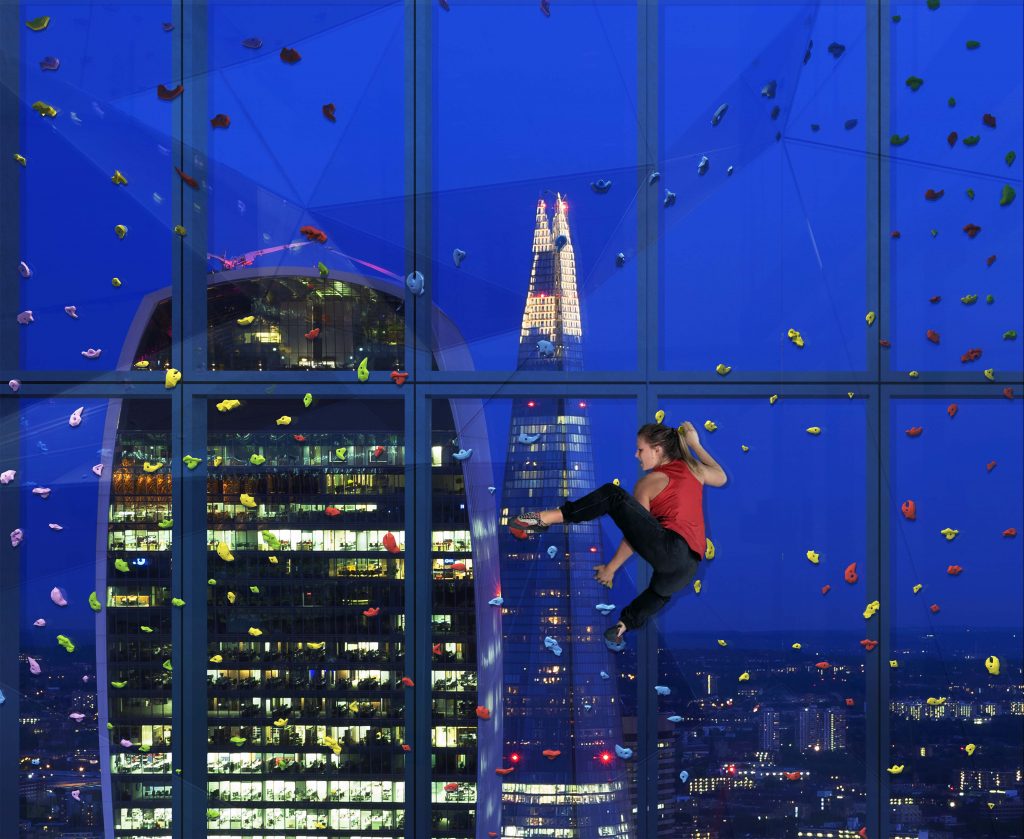 ---
AXA IM – Real Assets, a global leader in real asset investments and the leading real estate portfolio and asset manager in Europe, today announces it has let a further 25,000 sq ft of space at its flagship London office development, 22 Bishopsgate, to Statkraft, a leading international producer of clean energy which is fully owned by the Norwegian state and is Europe's largest generator of renewable energy, on an 10 year lease. Over 600,000 sq ft of the 1.275 million sq ft 22 Bishopsgate has now been pre-leased to a diversified mix of occupiers.
Statkraft is expected to take occupation of the entire 19st floor of 22 Bishopsgate in Q2 2020, relocating its UK headquarters from Moorgate in London, with the space being handed over for fit-out later this year.
The lease provides Statkraft with the flexibility to grow by supplying double the amount of space it previously occupied, as well as access to the 100,000 sq ft of common amenities, social spaces and services that will be available to occupiers as part of the building's infrastructure. A further c. 102,000 sq ft of event space, meeting rooms and flexible workspace are also on offer following the recent lease to Convene.
This new lease reinforces 22 Bishopsgate's own focus on responsible investment management, with the building procuring 100% renewable energy and being built and managed to the highest sustainability standards, in order to support the varying needs of businesses today and in the future. Additionally, the building uses automated window blinds which react to sunlight to open or close in a manner that keeps temperatures controlled, increasing energy efficiency and reducing overheads.
22 Bishopsgate, designed by PLP Architecture, is a new people-focused workplace destination, which will be Europe's first vertical village, and is expected to accommodate a community of up to 12,000 occupiers and visitors. 22 Bishopsgate's central themes of wellbeing and community aim to allow occupiers to benefit from the direct correlation between happiness at work and quality of workplace with increasing an individual's productivity and creativity. It has been designed to put user experience and human interaction at the centre of its offer and will be the first major London building to embody the structural and cultural shifts in how people work and live, as well as being the first building in the UK to apply for the WELL Building Standard.
Amenities central to the offering at 22 Bishopsgate include a gym with climbing windows 125 metres above ground, a wellbeing retreat on Level 41, and London's largest cycle park. A 20,000 sq ft area of food and dining space, known as The Market, will be provided for occupiers on level two and managed by grassroots talent of the food and beverage industry, Rhubarb and Young British Foodies. Additionally, 22 Bishopsgate will offer a members' club on level 57, and a restaurant and bar on floors 59-60. When it opens in 2020, 22 Bishopsgate will also be home to London's highest free public viewing gallery on Level 58, and a curated art walk on the ground floor.
AXA IM – Real Assets is developing 22 Bishopsgate on behalf of an international consortium of investors, with Lipton Rogers Developments retained as developer.
Source : AXA Investment Managers – Real Assets