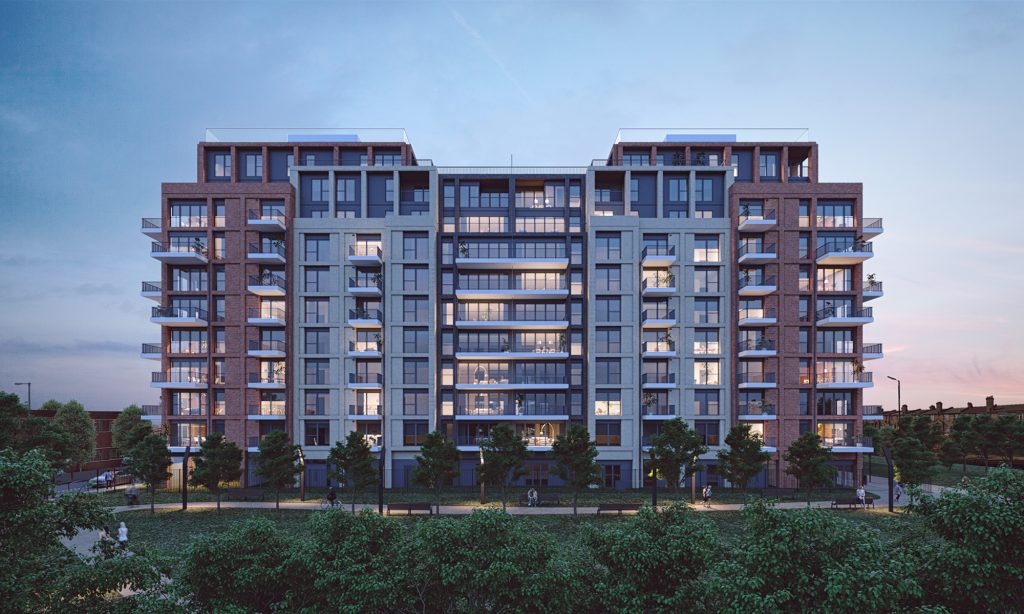 Long Harbour, the real estate and asset backed investment manager, has commercially completed its second forward funding deal with Berkeley Square Developments in Tottenham Hale, North London.
The deal represents a total investment of £156mn and will create 315 high quality new homes for rent.
The deal follows Long Harbour's £70m forward funding of the first phase of the Ashley Road Masterplan in May 2019, which will create 166 homes for rent. The latest agreement brings the total of new homes being financed by Long Harbour across both phases of the development to 481.
Located at 16-18 Ashley Road, the development forms part of the wider Ashley Road Masterplan in Tottenham Hale, North London. The second phase will provide a mix of one, two- and three-bedroom apartments, as well as two larger duplexes, and will include 33 homes at Discounted Market Rent (DMR) as well as 400 sqm of commercial space and private resident's amenity. The scheme will be delivered by Berkeley Square Developments and Long Harbour's Way of Life residential living platform will manage the properties upon completion in 2023.
The deal is Long Harbour's latest investment in the Build to Rent ("BtR") Sector on behalf of the Long Harbour Multi-Family (LHMF) investment programme. LHMF is a joint venture which will continue to deploy an initial £500m of capital into BtR projects over the next 18 months, focusing on high quality BtR schemes of over 150 units in London, the South East and selected regional cities, all of which will be managed by Way of Life.
Source : Company