In Piazza Cordusio, one of the most important junctions of Milan's monumental centre, Park Associati realises for Hines the refurbishment of the former Palazzo Sorgente. The restyling results in the re-functionalisation of the entire building that houses the first Uniqlo anchor store in Italy on the ground floor, first floor and basement, while offices of important consultancy and assurance companies on the upper floors. The refurbishment establishes a balanced dialogue between the neo-Renaissance eclecticism of the existing building, designed by Francesco Bellorini and Ippolito de Strani in the beginning of the 1900s, and a renewed relationship with the contemporary. The retrofitting brings the building at the highest levels in terms of energy efficiency and susainability.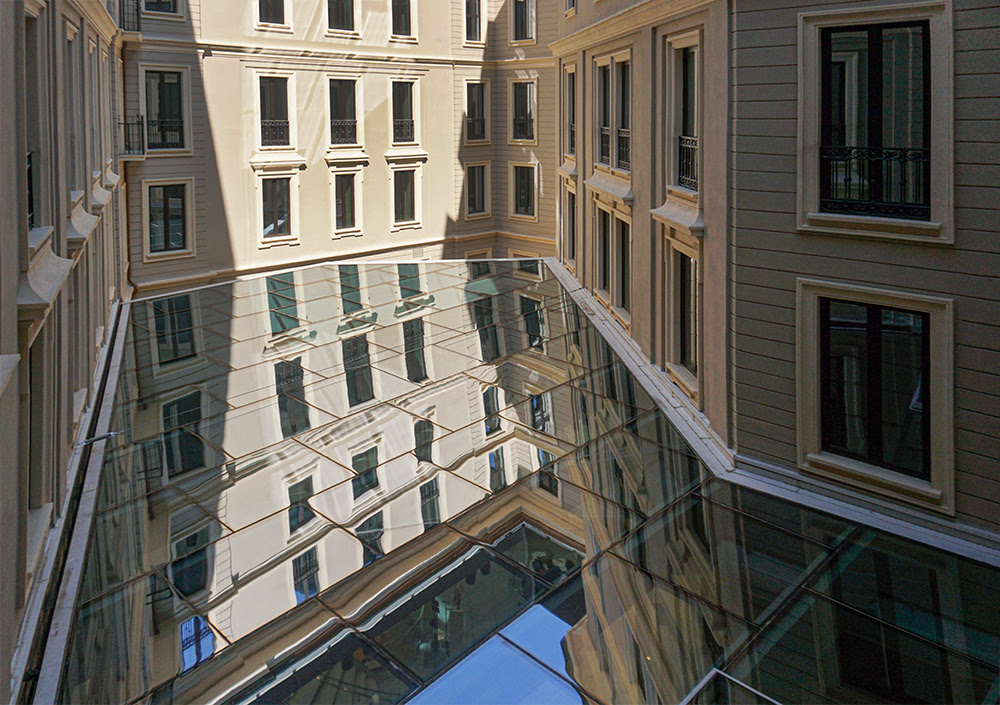 The creation of the inner courtyard's glass roof has led Uniqlo to choose these spaces for their first flagship store in Italy, opening on 13th September, 2019. The roof has in fact created complete continuity between the large retail areas, as well as providing a covered passageway of direct communication between Cordusio square, Piazza Affari and the neighbourhood behind it where the large financial centres are located.  The three floors making up the Uniqlo store are given visual continuity through a staircase connecting them and an internal bridge located on the first floor.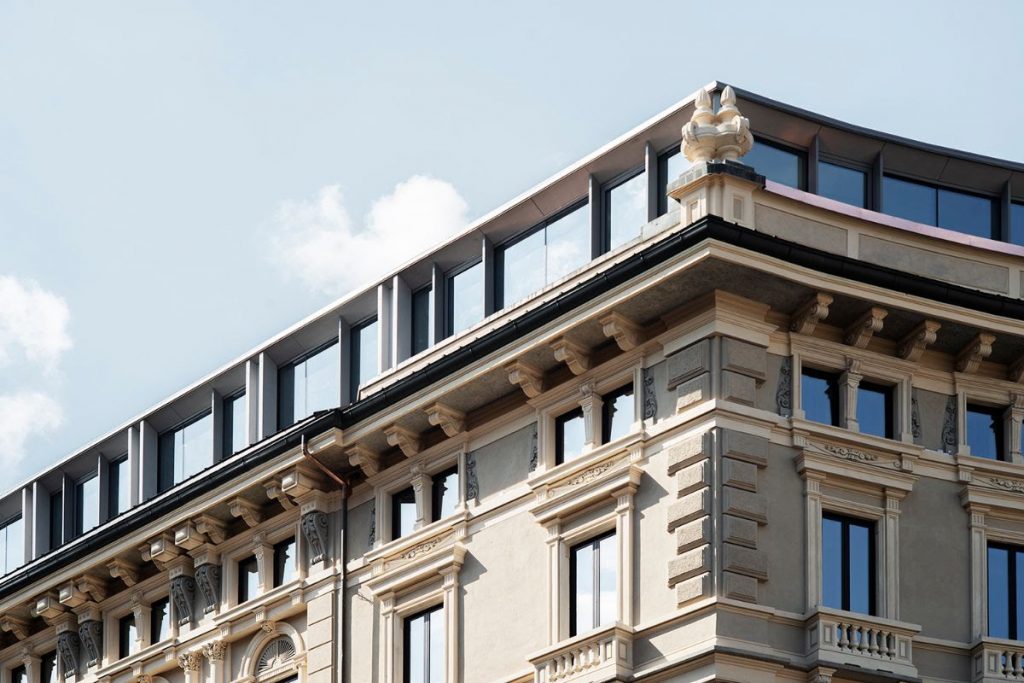 The roof on the sixth floor previously housed a platform that was mainly occupied by equipment and was covered by dark bulkheads visible from the square below. Most of the plants have now been removed and the resulting space has been destined for new offices. The opaque glass cover imparts lightness, an almost ethereal feeling, to the added storey, its surface reflecting changes of light throughout the day.
Following a philological restoration, the building's façade has been cleaned and painted in two warm tones of grey that make it more contemporary while emphasizing its original style.
Source : Company