Moschino is the first brand to have selected Spiga 26, acquired by international real estate firm, Hines, in a joint venture with a large Dutch pension fund manager in 2019, as the location to open its three floor 600 square meter primary Milanese boutique, within the historic Palazzo Pertusati at Via della Spiga 26.
The building at Via della Spiga 26, in which Hines has invested through a real estate fund managed by Savills Investment Management SGR S.p.A., was the object of a huge renovation, which will be completed in Spring 2022, designed and curated by Scandurra Studio Architettura and SCE Project, with a focus on the development of the interior spaces.
Spiga 26 is a late 18th century historical building, standing on the remains of the ancient Pertusati Palace in the centre of Milan. The 13,000 square meter mixed-use building is located in the heart of the Milanese iconic fashion district and the building has been developed across three levels, with an interior green courtyard measuring 180 square meters, a 3,000 square meter space dedicated to a new experiential concept of high-street retail, and upper floors to be converted into exclusive and innovative office spaces, in line with the highest standards of environmental sustainability and energy efficiency, which aims to achieve international LEED Gold certification.
Moschino's new boutique, subdivided into three levels between Via della Spiga and Via Senato, will occupy 600 of the 3,000 square meters dedicated to retail space in the 18th century building which has undergone a sustainable and comprehensive refurbishment, now in its final stages. The internal retail spaces have been completely redesigned with a particular focus on the architecture and design solutions aimed at improving the space available for commercial use, and will be characterised by a functional linear distribution with four floor-to-ceiling windows looking out onto Via della Spiga.
"We chose a spacious multi-level location, that offers a strong visual impact from the street, to represent not only our love for Milan, which has always been the heart of the Moschino fashion house, but also our faith in this project. This space, which will be the brand's primary flagship store in the world, also reflects the major changes and investments which the maison has been making in recent months, despite the pandemic. Given the strength of the brand, we look confidently and with high expectations to the future, starting right here in Milan." commented Stefano Secchi, Managing Director of Moschino.
"We're excited about Moschino becoming the first tenant at Spiga 26," stated Mario Abbadessa, Senior Managing Director & Country Head of Hines Italy. "Since inception, Moschino has been known for its innovative spirit and pervasive and unconventional creativity in the lifestyle sector, which we believe marries perfectly with our project. In fact, with Spiga 26 we aim to create a space with a unique identity in the retail world, an experiential space characterised by the cross-pollination between fashion, design, culture, food, and business, on a historic street that is synonymous internationally with elegance and which, at Hines, we are reactivating with a calendar full of artistic, cultural and community engagement initiatives dedicated to promoting its attractive long-term potential."
"During this very complex time, in which the retail world was particularly impacted and is quickly changing its dynamics, it's fundamental to be able to rely on a landlord that is also a business partner, with flexibility and foresight. We chose Hines because we immediately perceived this approach and this openness, qualities that are rare these days. We believe deeply in this project and wanted to be the first to give a strong message. Via della Spiga is still the most beautiful shopping-fashion street in Milan. We know it will recover and this project will be the icon of its revival, not just for shopping, but for the 360° experience that it will be able to offer." concluded Stefano Secchi, Managing Director of Moschino.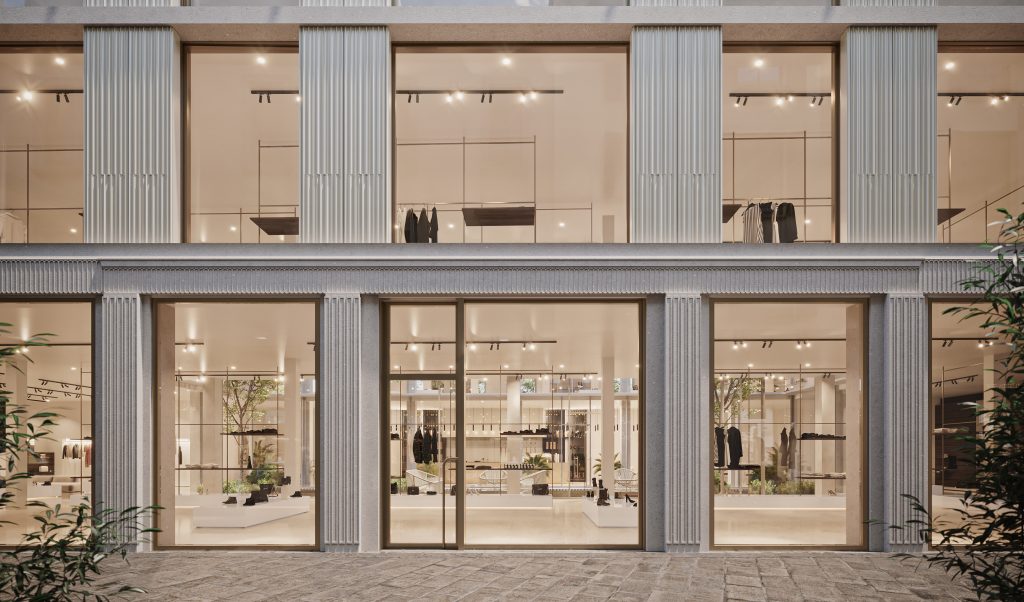 Source : Hines