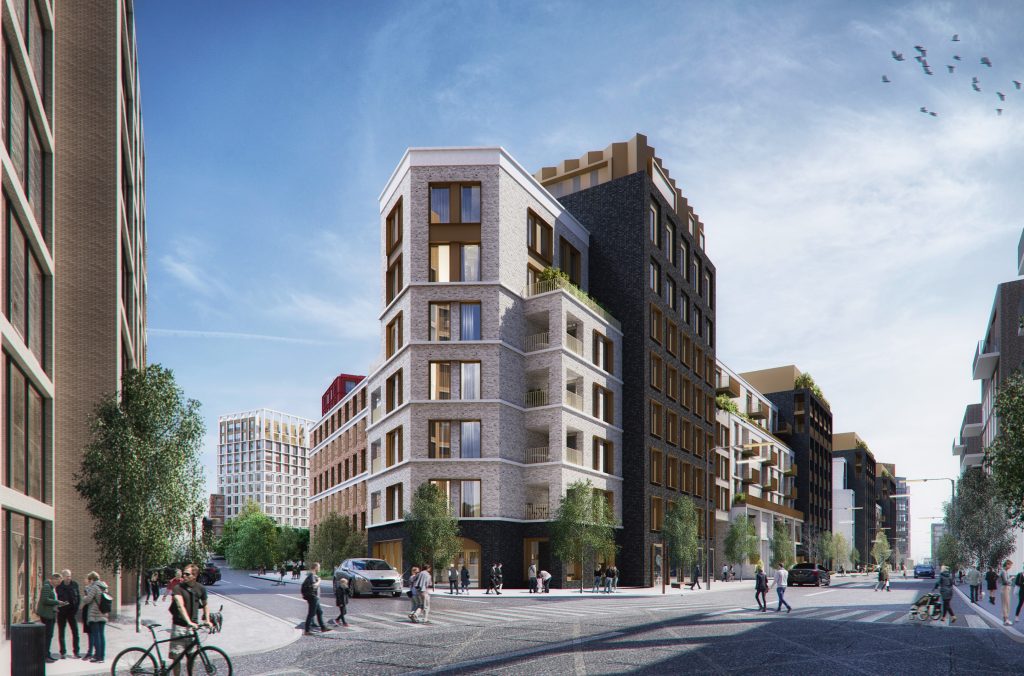 Nuveen Real Estate, one of the largest investment managers in the world, has acquired a residential site at Castleforbes Business Park (Castleforbes) in a joint venture with Eagle Street Partners (Eagle Street), the pan-European real estate investment and asset manager, and HESTA, the Health Employees Superannuation Trust Australia. The site comes with planning permission for a Build to Rent (BTR) development of up to 702 homes.
The development, which benefits from full planning permission, is expected to complete in 2024, and on completion will have a Gross Development Value (GDV) in excess of $500m. The asset was acquired from Glenveagh Properties PLC, one of Ireland's leading homebuilders.
Located in Dublin's Central Business District (CBD), in the city's North Docklands, the site is situated at the economic heart of the capital and close to the headquarters of a wide range of local and multinational firms. The comprehensive development will include new homes for rent, a new community space, social and affordable housing, best in class public amenity space, and an adjacent hospitality offering.
The acquisition is Nuveen Real Estate's first build to rent investment in Dublin as the investment manager seeks to increase its portfolio of living assets across Europe. It also marks the first investment in Europe's living sector by HESTA, one of Australia's largest superannuation funds for health and community services workers.
Eagle Street will manage the asset as part of its Resident Space operating platform to deliver a highly engaging and digitally enabled living experience for tenants at Castleforbes.
Source : Nuveen Real Estate