Panattoni, Europe's largest deployer of institutional capital and developer in the industrial and logistics real estate sector, has completed the biggest zoned land deal ever done in the Swedish market with the SEK 3.1 billion (c. €300 million) acquisition of seven sites totalling 121.3 ha in the region of Stockholm and Skåne. The vendor was Kilenkrysset, a Swedish family-owned real estate owner and developer.
The land has the zoning permits and potential to develop 661,450 sqm of logistics gross lettable area (GLA), for an estimated total investment of more than SEK 10 billion (c. €1.0 billion).
Panattoni plans to speculatively develop 19 warehouses on seven greenfield sites. Sixteen of these will be built in the Mälardalen region in Strängnäs, Nykvarn and Enköping west of Stockholm, all next to the E18 and E20 motorway. Two developments will be located at Rosersberg, 30 km north of central Stockholm on the E20 motorway. One development will be located in Staffanstorp 6 km east of Malmö close to E6 motorway.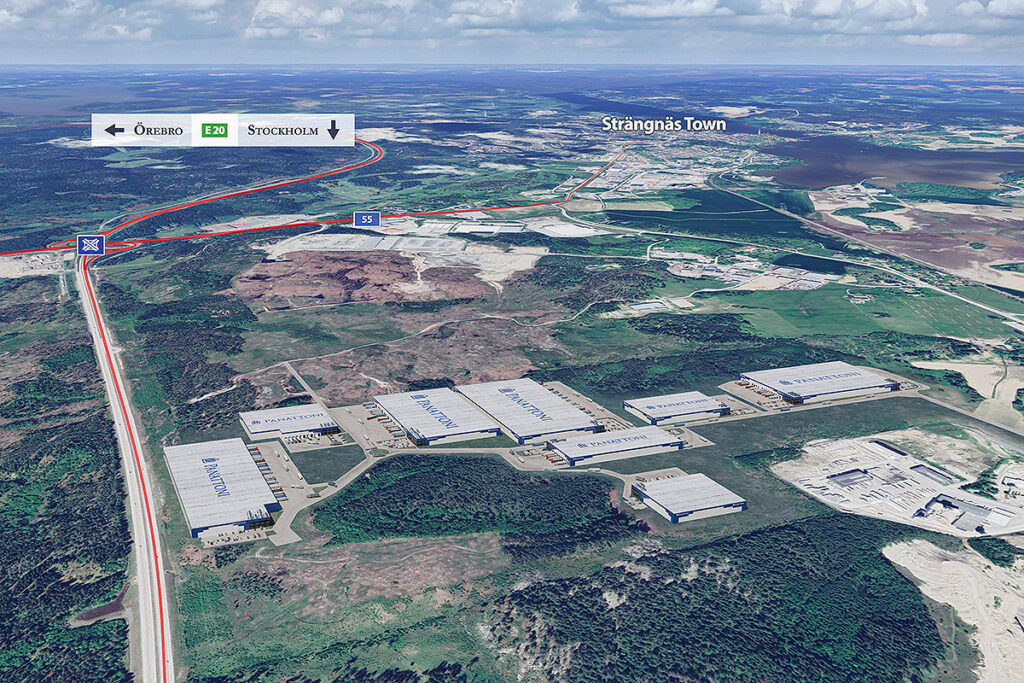 Source : Panattoni