A blade of glass and steel, resembling a prow pointing north-west, acts as the fulcrum of the Accenture People Hub building's architectural composition, a project by Park Associati for Milanofiori Sviluppo (Gruppo Brioschi Sviluppo Immobiliare). One of the most notable achievements of the Milanofiori Nord sector in Assago, the building houses one of Accenture's offices in Italy.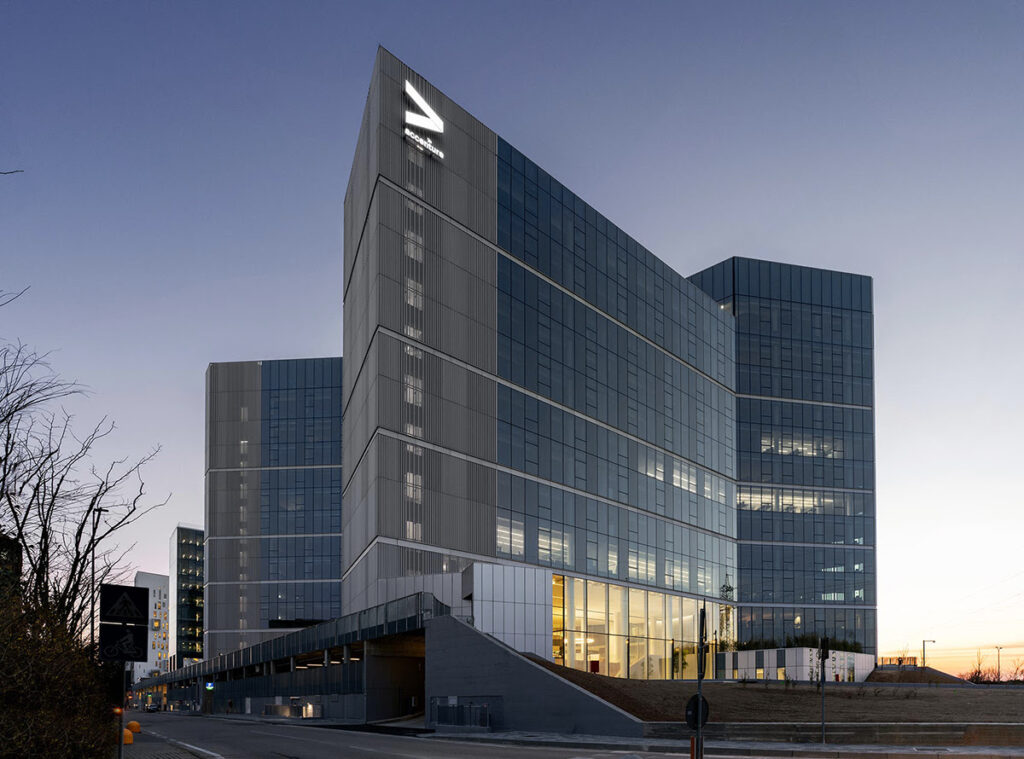 The double function of the façade: protection and perception of the external space
The south-west facing of the two façades developing from the prow, is characterised by a tight succession of vertical elements, glazed cusps that feature one transparent side and a frosted one, offering protection against solar radiation. The north-facing façade is entirely glazed and allows for greater permeability increasing the relationship with the surrounding environment.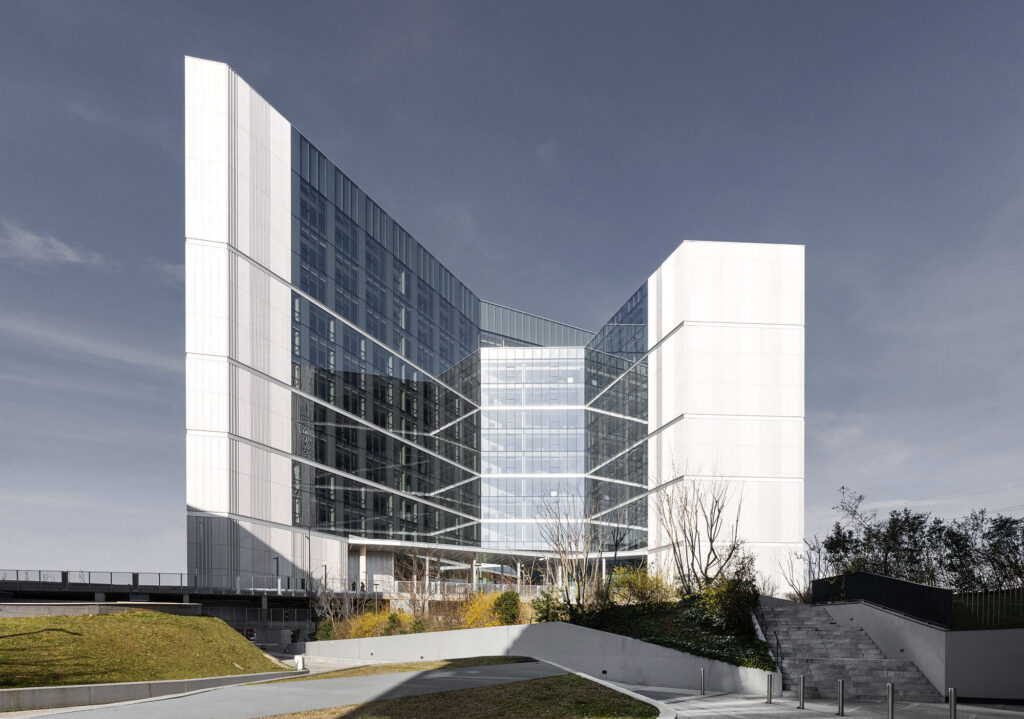 A new piazza as a common, wide court between the new buildings
Creating a geometric space from which all surrounding buildings can be seen, the new aerial square developed at the building's entrance is linked to the nearby Underground station. From the elevated level, a series of successive spaces lead to a double-height porticoed passage that gives access to the building.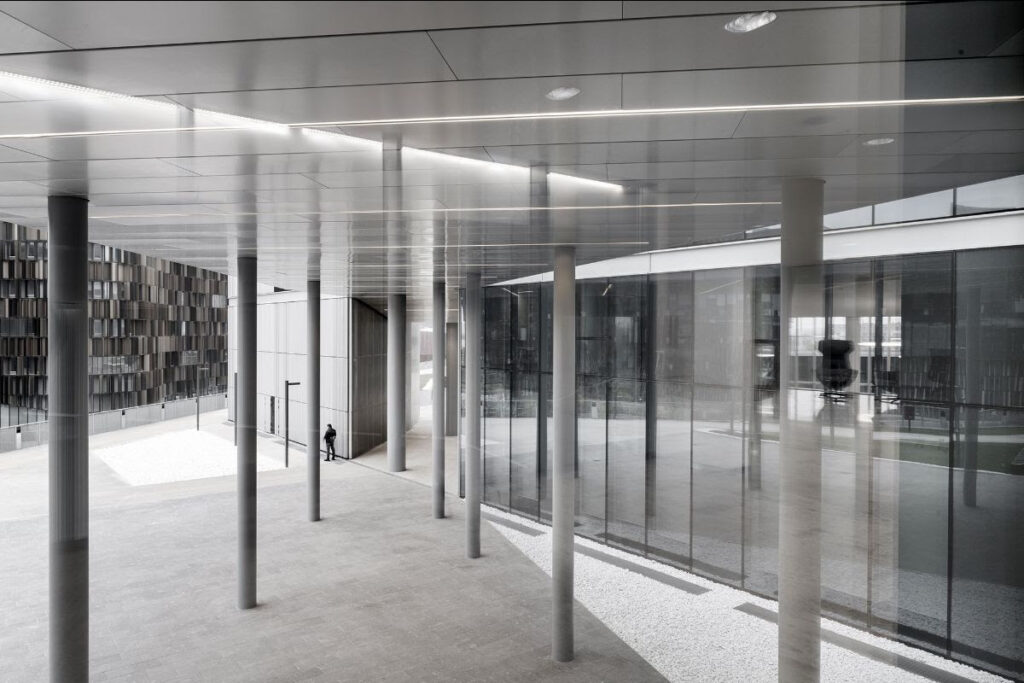 The hall becomes the landmark where all inside and outside flows converge
The hall acts as an element of perceptive connection between the outside square, the wood and the inside of the building. Thanks to a material continuity between the building's outside and inside, the hall is turned into a covered square that gathers and conveys all the complex' flows, as well as housing most communal functions – training area, foyer and cafeteria.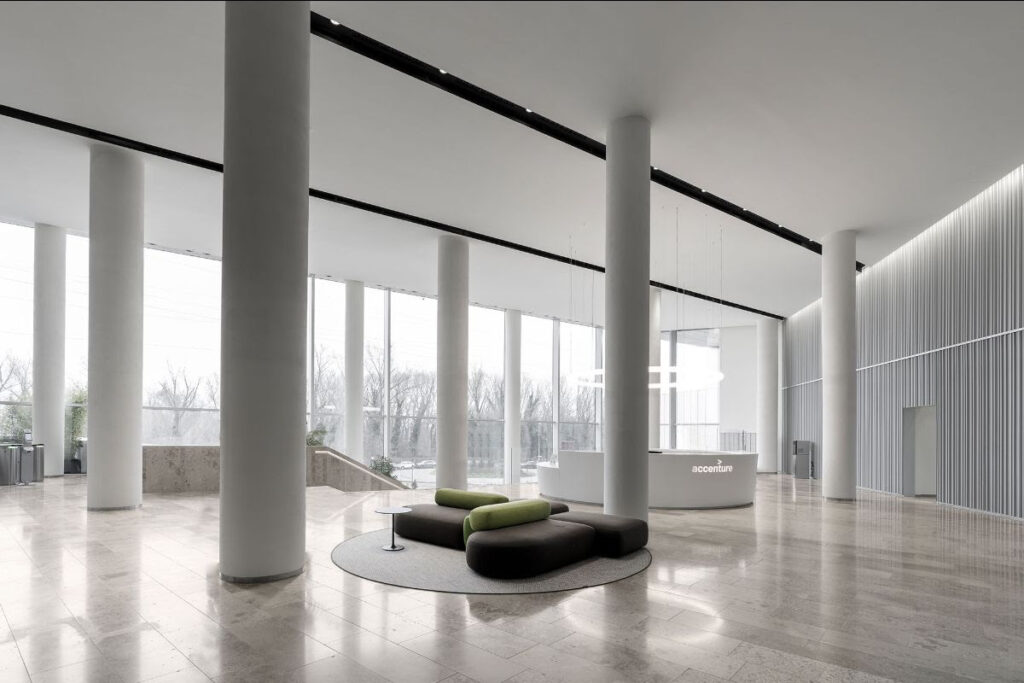 Source : Park Associati