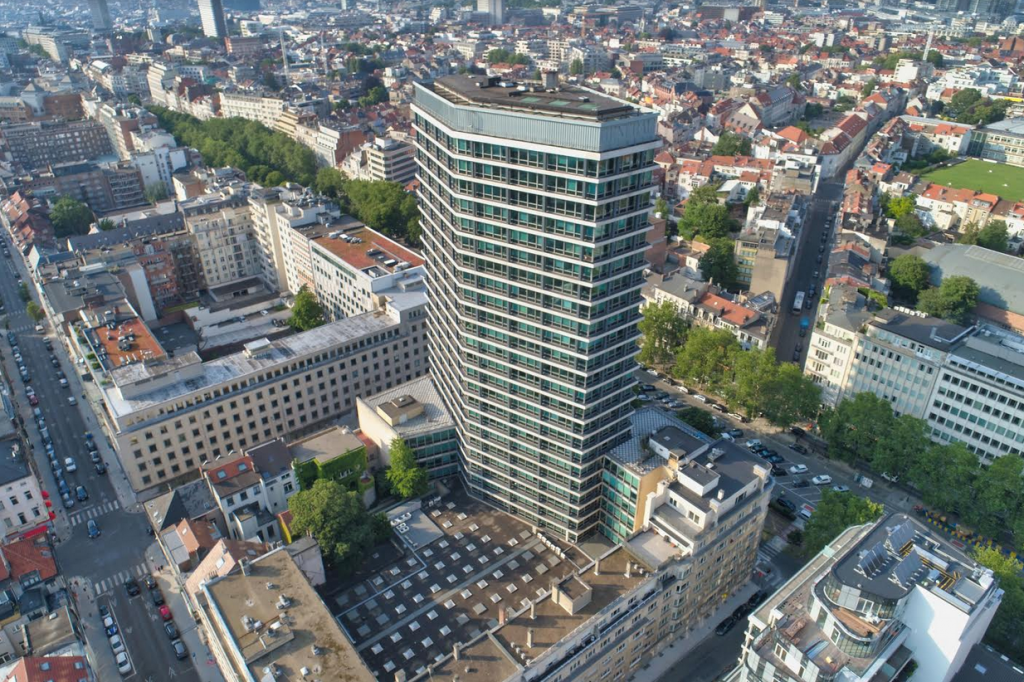 PATRIZIA AG, the global partner for pan-European real estate investment, announces that it has acquired the iconic Louise Tower in Brussels as part of a portfolio of six office buildings and one retail asset, by purchasing Athora Real Estate Investments B.V., from Athora Belgium S.A., for EUR 190 million.
Louise Tower, on Avenue Louise, in central Brussels, was originally constructed in 1966. Located in one of the prime commercial areas of the Belgian capital, the tower provides office and ancillary retail accommodation. Pending planning approval, the 30,000 sq m Louise Tower is earmarked for a major redevelopment led by PATRIZIA's pan-European development team. The redevelopment of the 25-storey building is expected to be completed by the end of 2022. The works will include a complete replacement of the façade, and all mechanical and electrical equipment.
Upon completion of the work, the Grade-A tower will be optimal from an energy performance perspective with its BREEAM excellent rating, as well as having a state-of-the-art specification to cater for the latest needs of corporate occupiers from varying sectors.
The portfolio includes an additional five office properties and one high street retail asset, let to over 45 tenants spread over 35,000 sq m throughout well-known locations in the city.
The acquisition of this portfolio increases PATRIZIA's total assets under management (AUM) in Belux to around EUR 1.62 billion.
Source : PATRIZIA AG