PATRIZIA, a leading partner for global real assets, has invested c. EUR 70m in the forward purchase of a new-build purpose-built student accommodation (PBSA) scheme in Turin, on behalf of one of its international institutional clients. The site is strategically located in Via Frejus to the west of the city centre, which is within 1km of Politecnico di Torino, home to c.33,000 students, and 3.5km from the University of Turin, which has c.81,000 students.
The modern PBSA development comprises 582 ensuite studio bedrooms along with a host of amenities including a gym, study spaces, a sky lounge, laundry facilities, an expansive green outdoor space and 142 basement parking spaces. The scheme spans c.13,000 sqm of residential space over five floors and is located within a 10-minute walk of a metro station and tram stop.
Supporting PATRIZIA's ESG strategy, the project has been designed to achieve LEED Gold certification, incorporating measures to improve energy efficiency, lower carbon emissions and enhance environmental quality. Scheduled to open in September 2023, the development is being delivered by Stonehill Holdings, a specialist developer of pan-European student accommodation.
Pierluigi Scialanga , Head of Transactions in Italy at PATRIZIA, said: "This deal increases our AUM in Italy to EUR 1.1 bn and is a very exciting acquisition for PATRIZIA as we enter a brand new student market that is characterised by an extreme undersupply of PBSA serving what is the EU's third largest student population. Turin itself has a very prestigious and sought-after higher education sector, yet it currently offers only one bed for every 16 students, making this an exceptionally compelling investment opportunity for our global client base."
Italy is one of Europe's leading destinations for higher education, with over 1.8 million full time students. Turin is home to the country's fourth largest student population, with more than 107,000 students studying in the city. The number of international students has grown at an average rate of c. 5% a year between 2010/11 – 2020/21, while a low PBSA provision rate of 6.5% continues to drive demand for high quality student accommodations in the city.
Antonio Marin-Bataller, Managing Director pan-European transactions, said: "This latest acquisition strengthens our footprint and PBSA portfolio across Europe. We've completed several major transactions in this highly attractive sector in the last 12 months including Barcelona, Dublin, Hamburg and Copenhagen, just to pick out some examples. We believe that despite the pandemic and the current uncertainty in the markets, there will always be demand for high quality PBSA in select European cities that are innovative and digitally well-connected. As an asset class, PBSA remains a key focus for PATRIZIA's living sector strategy."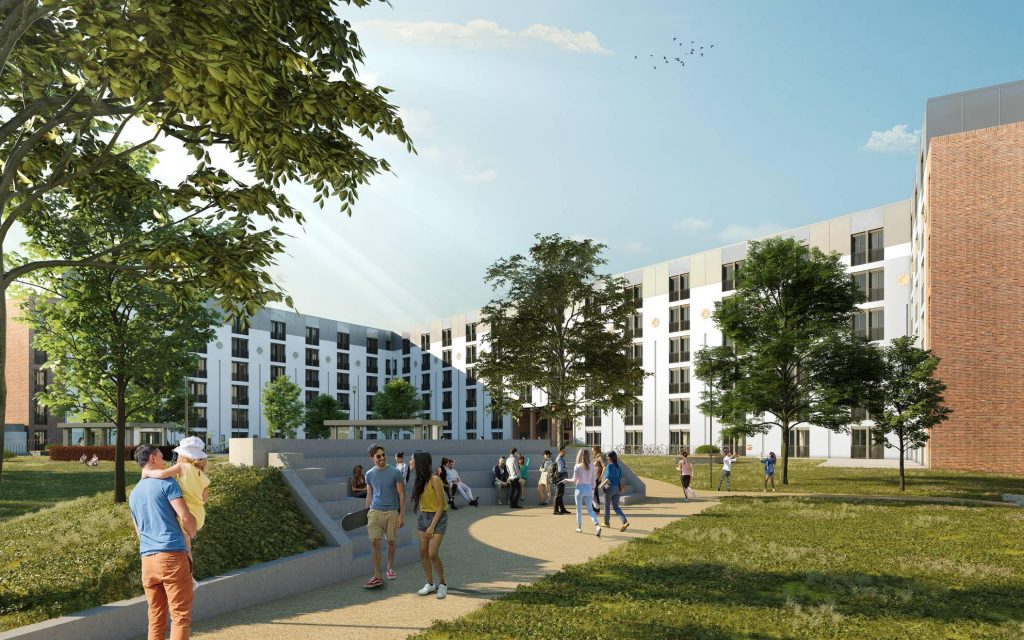 Source : Company