PATRIZIA Global Partners A/S, a leading partner for global real assets, has launched its new PATRIZIA Sustainable Communities I SCSp-RAIF, impact investment fund ("PATRIZIA Sustainable Communities" or "the Fund"), the first such PATRIZIA product purely dedicated to impact investing in a strategic commitment to significantly boost the company's impact investment activity.
The Fund aims to create 'sustainable communities' by providing thousands of affordable homes, including social housing, and additional social infrastructure, such as public facilities for example libraries, day care centres and healthcare facilities, to underserved communities in around 25 locations in and around major European cities. It is classified as an impact investment fund in that it provides homes for key workers who cannot afford to live close to their workplaces and for people on the social housing waiting list. In addition, the Fund promotes social inclusion, boosts connectivity and reduces the carbon footprint in the communities it invests in, while targeting attractive returns.
In the first closing of the capital raise at the end of 2021, two Danish pension funds, AP Pension and PKA, provided the Fund with a total of EUR 125 million in equity to coincide with the closing of the first seed investment.
"Thanks to the commitments from AP Pension and PKA, we are now ready to start our seed investment project in Dublin, Ireland, where there are over 60,000 people on the social housing waiting list and affordability is a major issue. For this first project, we will provide 290 social and affordable apartments, which is aimed at improving the quality of life of its residents by making them feel part of a vibrant community. The apartments will be certified to the highest green real estate standards," said Marleen Bikker-Bekkers, Fund Manager of PATRIZIA Sustainable Communities. "This is a great start for our fund in creating attractive and sustainable communities where people feel included and connected. We are in a good dialogue with a further group of international investors to follow the example of AP Pension and PKA and join our equity raising initiative which has a target of around EUR 500 million in capital so we can further increase our sustainable impact across European cities."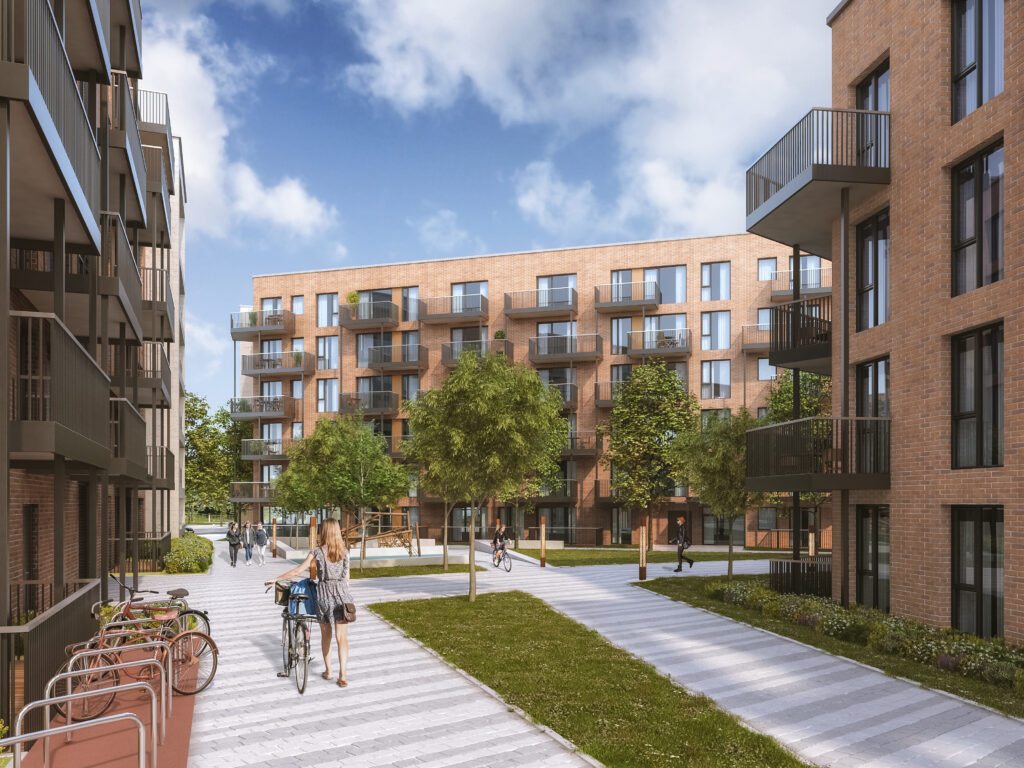 Pic. The Dublin project
Source : PATRIZIA