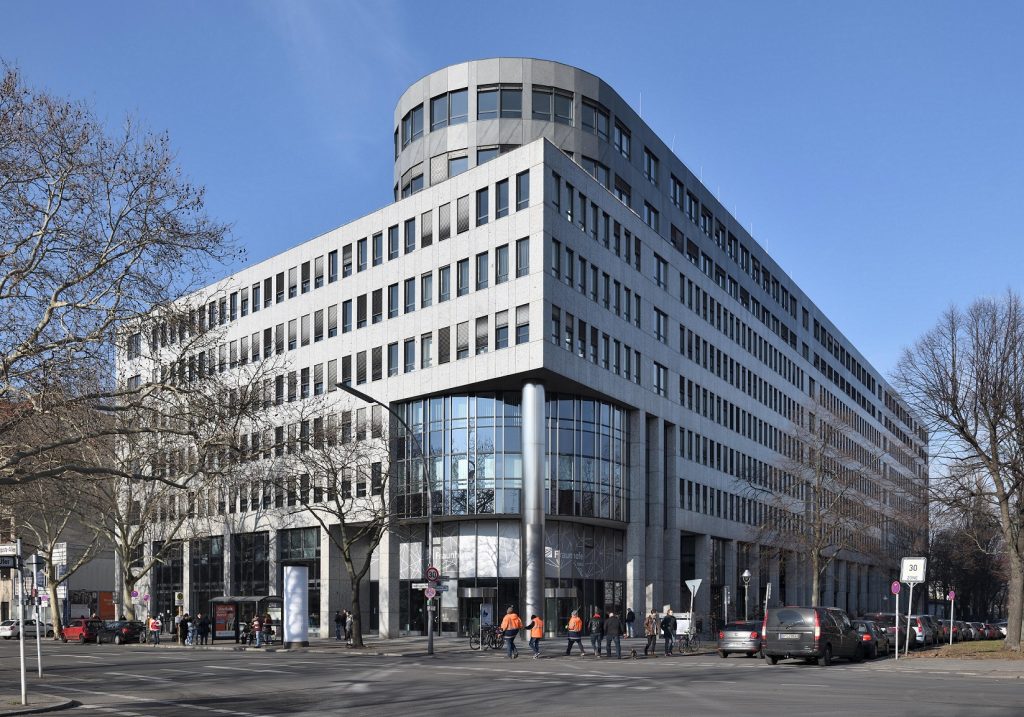 Hines, the international real estate firm, has acquired the Atrium Charlottenburg office building in Berlin, for a price in excess of €160 million on behalf of the Hines European Value Fund (HEVF). The building consists of up to 9 floors of offices and offers a Net Rentable Area (NRA) of 40,000 sqm.
Located on Berlin's Kaiserin-Augusta-Allee, the building is 100% leased to tenants including Land Berlin, Jobcenter Berlin Charlottenburg-Wilmersdorf and Fraunhofer FOKUS. The building benefits from a good and improving inner city location within Berlin's S-Train circuit as well as flexible floor plans. Located close to the "Mierendorffplatz" subway station, the building is within close proximity to Berlin's City West area, the Zoologischer Garten, Berlin's main station Hauptbahnhof and highway A100.
Atrium Charlottenburg has served as the headquarters of Fraunhofer-Institut für Offene Kommunikationssysteme FOKUS since 2003 and today the research institute occupies around 15,000 sqm, including a meeting and conference area. Fraunhofer FOKUS specializes in applied research and development in the field of information and communication technology. Regional government tenants Land Berlin and Jobcenter Berlin Charlottenburg-Wilmersdorf add to the building's high-quality tenant mix.
Over the coming years Hines plans to identify and evaluate potential upgrades, improvements and modernizations to the building, likely including construction as well as (re-)letting activities that are anticipated to generate significant rental uplift within the building.
The acquisition of Atrium Charlottenburg is HEVF's first investment into the Berlin office market and the seventh investment by the Fund since December 2017. Over 65% of the Fund's €721 million investor equity commitments are now allocated to a diversified portfolio including office, retail, hotel, residential and logistics in Germany, Denmark, Spain and the UK.
Source : Company