The Primonial Group, a major player in savings and asset management, has agreed a two-year sponsorship deal with skipper Sébastien Rogues. It is becoming his main partner and will provide him with support for two major transatlantic races – the two-man Transat Jacques Vabre (2019) and the Québec Saint-Malo (2020) with a full crew.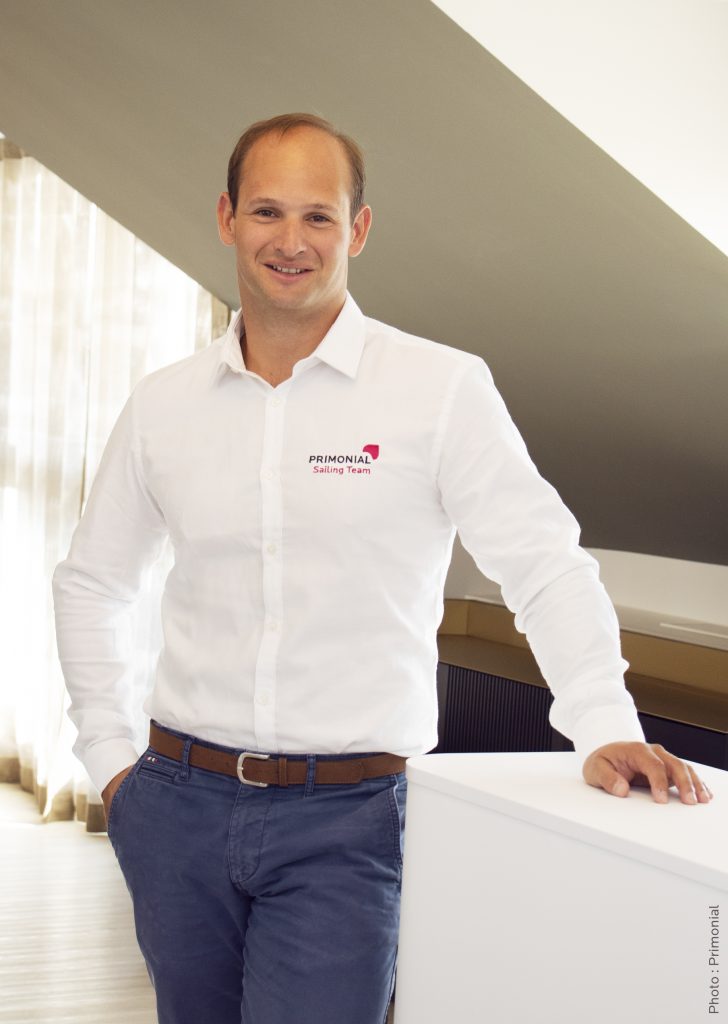 Sébastien Rogues, a 33-year skipper originally from the port of La Baule, is a flying boat specialist. For ten years, he was sponsored by the ENGIE group and claimed several ocean racing victories. He is still the youngest winner of the Transat Jacques Vabre race since 2013.
Sébastien Rogues commented:
"I'm deeply honoured by the trust that Primonial has shown in me by having my Multi 50 display the colours of its brand loudly and proudly, and I will be able to count on the Group's support to help me prepare for my next challenges."
This partnership also came from a meeting of similar minds. Stéphane Vidal, Chairman of the Primonial Group, continued: "I'm thrilled about the Primonial Group's commitment to support Sébastien Rogues' bold ocean-racing plans.This sponsorship deal represents a genuine commitment to a fast-moving, eye-catching, advanced technology and environmentally friendly sport.Sailing is associated with rising to challenges, being the best you can be and raising your performance levels to the highest levels – all of which resonates with a group such as Primonial."
He added: "As well as being a talented skipper, Sébastien is an entrepreneur at heart, who leads a team of young seafarers on his sporting pursuits and in so doing aims to pass on his knowledge and his passion to them."
Sébastien Rogues continued: "I believe entrepreneurship is a way of life.When you decide to pursue your own business venture, whatever your project is, you take control and embrace the challenges, delights, uncertainties and also the certainties that go with it.Those are the same values that made me want to become a professional yachtsman."
The Primonial Group wants its employees, partners and clients to join it on this exciting human and sporting adventure, supporting Sébastien Rogues and his team as they face the upcoming tests. The 2019 schedule is very busy, culminating in the Transat Jacques Vabre race departing from Le Havre in the autumn.
Sébastien Rogues concluded by saying: "The Primonial Multi 50 is an extraordinary boat, and with it I will be able to put into practice everything I've learnt in recent years about monohulls and flying multihulls and give full rein to my tremendous passion for winning!"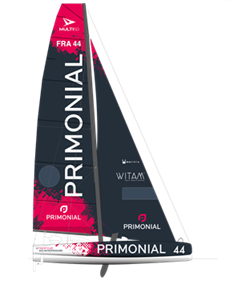 2019 SCHEDULE

3 August: Fastnet Race, Cowes, Fastnet rock (south of Ireland), Plymouth (provisional).
23 – 25 August: Saint-Brieuc Bay Multihull Trophy
28 August – 1 September: Grand Prix Valdys, Douarnenez
5 to 7 September: Grand Prix de Brest
27 October: Transat Jacques Vabre
Key figures for the Primonial Group at 31 December 2018:
2018 gross inflows: €9.71 billion
Assets under management: €36.79 billion in assets under management or advisory
Headcount: 878 employees