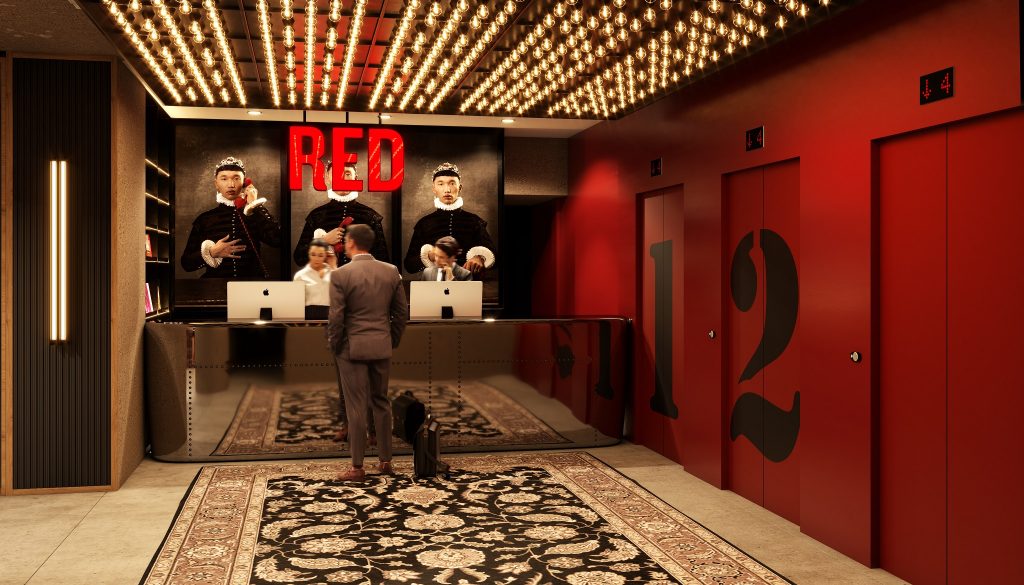 Radisson Hotel Group is proud to announce the signing of the first Radisson RED hotel in Germany with developer GERCHGROUP. The new Radisson RED Cologne will be located in a central city location, just a stone's throw from the UNESCO World Heritage Site, the Cologne Cathedral. The new development will integrate well into the "Laurenz Carré", a modern urban district that also features office and retail spaces.
An existing, listed hotel property is being redesigned and supplemented with a new building for the Lifestyle brand of the Radisson Hotel Group. The Radisson RED Cologne will boast a total of 262 guest rooms.
Scheduled to open in the second quarter of 2023, the lifestyle branded Radisson RED hotel Cologne will offer guests all the conveniences to travel in comfort. Both hotel buildings will have an exciting restaurant and bar concept, a fitness studio and a creative 300 square meter meeting and event area.
In addition to the hotel experience, guests will have an ideal gateway for exploring Cologne's popular city center with tourist hotspots and Cologne's Central Station within walking distance. The Cologne Exhibition and Trade Center is just a few minutes away by train, making it easy for business travelers to make the most of their stay.
With this debut in Germany, Radisson RED brings a Lifestyle brand and new style to the city on the Rhine. Cologne, Germany's fourth largest city, is the ideal location for the upscale and interactive brand that enriches the conventional hotel industry with a playful touch. Radisson RED hotels rouse hospitality with true service professionalism and offer travelers a character that fits with the destination – this is the essence of the RED brand.
The agreement with the GERCHGROUP extends the Radisson RED portfolio to more than 40 hotels in operation or under development. Radisson RED hotels are located around the world in vibrant urban destinations such as Dubai, Cape Town, Lisbon, London and Vienna.
Source : Company