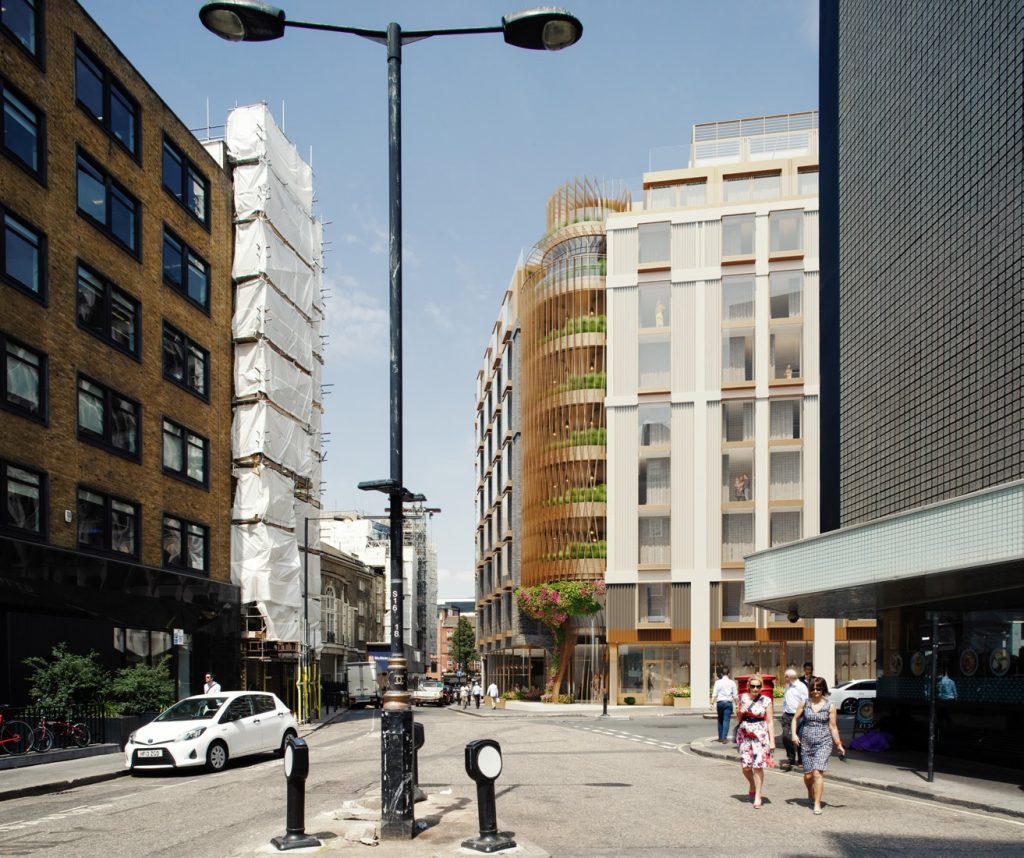 Shiva Hotels Group, the UK-focused hotel owner and manager, has secured a £230 million development financing package from Cale Street Investments ("Cale Street"), the real estate investment and finance firm and Crosstree Real Estate Partners ("Crosstree"), the UK-focused real estate investment firm, to fund the construction, through to completion, of its 199-key luxury lifestyle hotel in Marylebone, London. Agreed during the COVID-19 pandemic, the transaction represents one of the largest recent development facilities for a Central London hotel.
Cale Street is providing £160 million and Crosstree £70 million of the initial four-year facility, which has an option to extend and refinances an £80 million loan that was in place with ICG Longbow. It represents the Group's first transaction with Cale Street and Crosstree, both of which have extensive experience financing complex hotel projects of this type.
A key driver in the strategic acquisition of this site, previously an NCP operated car park, was both its adjacency to the new Bond Street Crossrail station, as well as the extensive frontage to both Welbeck Street and Marylebone Lane, which creates a high profile, iconic corner. Since acquiring the site, Shiva Hotels has worked closely with Westminster City Council and local interested parties to secure a planning consent for an exceptional building, featuring multiple destination restaurants, a roof top swimming pool and a subterranean event space.
John F Hunt, the construction specialist, has been appointed to undertake demolition site ground works as well as the initial substructure and frame construction works, with the main contractor to be appointed early next year. The first guests are due to be welcomed in early 2023.
The Marylebone Lane Hotel is one of the new collection of luxury lifestyle hotels being pioneered by Shiva Hotels, which includes two further development sites, Morley House on Holborn Viaduct and the former Soho Works site on Great Marlborough Street and Poland Street. In addition, The Guardsman, off Buckingham Gate, and Middle Eight, in Covent Garden (formerly known as the Kingsway Hall Hotel and which has had a £50 million refurbishment and repositioning), are scheduled to open to guests this Autumn. The new experiential luxury concept leverages the Group's extensive track record of investing in, developing and managing hotels across the UK since 2001, with a heavy F&B emphasis and focus on curated design.
Source : Company