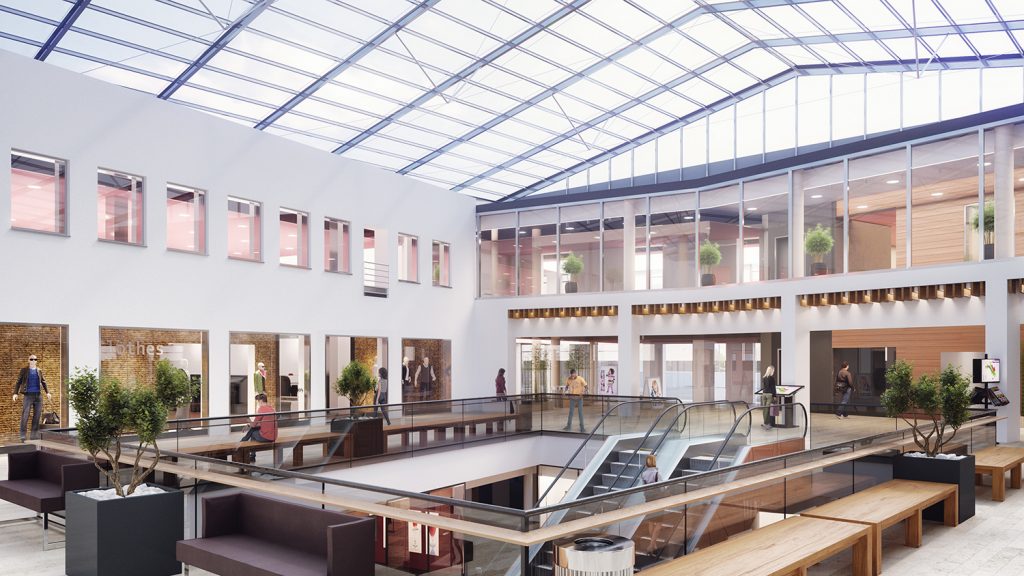 The largest and most upscale shopping centre in Tampere, Ratina shopping centre, will open next year on 19 April. Ratina shopping centre, in a unique location in the heart of Tampere, will be a diverse hub for recreation and entertainment in the Pirkanmaa region. The complex contains a total of approximately 53,000 square metres of retail and service premises, with more than 150 shops.
"Ratina shopping centre will house well-known brands as well as retailers that are new to Tampere. The latest additions are New Yorker, Gant, Boomerang and Espresso House. Shops confirmed earlier include Lidl, K-Supermarket, H&M, KappAhl, Lindex, Luhta Brand Store, Top-Sport, Finlayson, Vallila Interior, Clas Ohlson, Kicks cosmetics and The Body Shop. There will be further additions to this list of tenants this autumn," says Henrik Stadigh, Sponda's Senior Vice President, Shopping Centres.
The shopping centre will have about 17,000 square metres of fashion shops, 6,000 square metres of cafés and restaurants, two large grocery stores, several shops for household and leisure goods, and beauty and wellbeing services. In addition to the wide range of services and restaurants, the shopping centre is also excellent for holding different events and performances.
"It has been great to witness that the consumers have already embraced Ratina as their own in various events and campaigns. The opening day will be a celebration of the Pirkanmaa people, and everyone is welcome to our spectacular centre," Stadigh continues.
In addition to the new building, the shopping centre complex contains two renovated functionalist buildings. These are renovated carefully so as to preserve their original style. Ratina will also have a car park facility with spaces for 1,215 cars. Due to its central location, Ratina shopping centre is easily accessible by foot, bicycle, car and public transportation. People can walk from one building to another indoors without having to worry about the weather.
Construction of the shopping centre began in April 2015, and it has progressed on schedule. The Ratina project is Sponda's largest property development project. Total value of the investment, including the land value, is approximately EUR 240 million.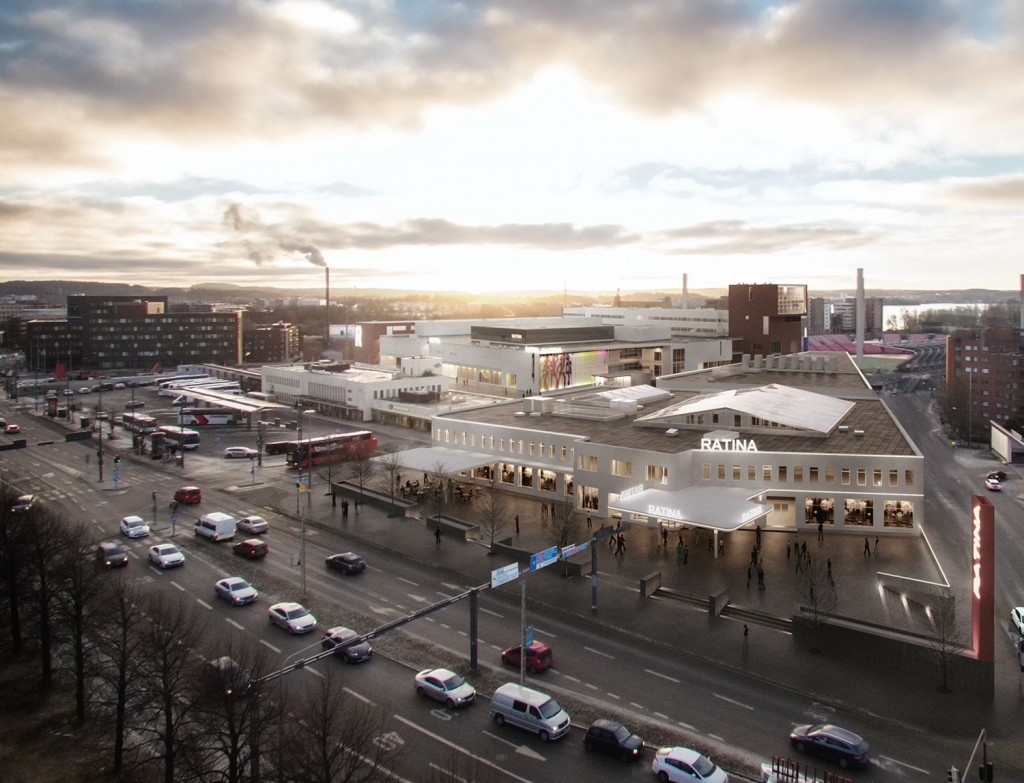 In the Ratina project, minimising the environmental impact was taken into account already at the construction stage, and the site only uses electricity generated with renewable energy. The shopping centre's cooling system use the cold water masses that flow through Ratina Bay, and the heat generated by the refrigeration equipment of shops will be used for heating the property. The air that circulates through the shopping centre will be used to heat the parking facilities. The design stage of the shopping centre has been certified with a BREEAM® Very Good environmental certificate, and the certification work will continue during the construction stage.
In addition to Ratina, Sponda owns five other shopping centres in Finland. The total leasable area in the shopping centres is approximately 202,000 m2 and they are located in the Helsinki, Tampere and Oulu regions.