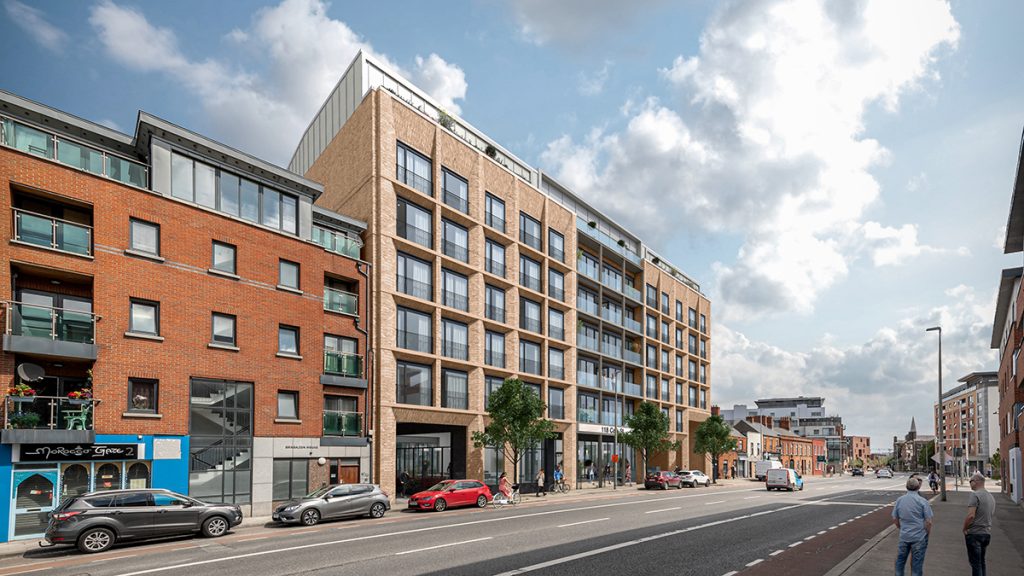 Stoneweg, the real estate investment adviser and asset manager with operations and capabilities across Europe and the United States, has, in a joint venture with an experienced local real estate investor and developer, acquired seven vacant buildings on Cork Street, Dublin 8 in an off market transaction. It is the fourth investment for Stoneweg's Ireland strategy, which is focused on addressing the undersupply of residential real estate, particularly in Dublin.
Subject to planning permission, the seven adjacent properties, which are largely derelict, will be demolished and redeveloped into a high quality, 397 unit co-living scheme.
The one acre site is located in Dublin city centre and zoned for residential development. It is close to the new National Children's Hospital, which is due to complete in 2021 and will employ over 3000 people, and within walking distance to Grafton Street and Trinity College Dublin. The building, which will provide much needed homes in the area and help create a vibrant place to live close to the city centre, has been carefully designed with a focus on the residents' experience and each unit will be significantly larger than the current national minimum standards for co-living.
Stoneweg currently has over 40 active mandates and strategies across both equity and debt in Europe and the United States, including Spanish Residential Development, European Real Estate Bridge Financing, European Diversified Opportunities and Opportunistic strategies focused on Spain, Italy and Ireland. Its residential portfolio has a total value of €2 billion across Spain, Ireland, Italy and the United States.
Source : Company