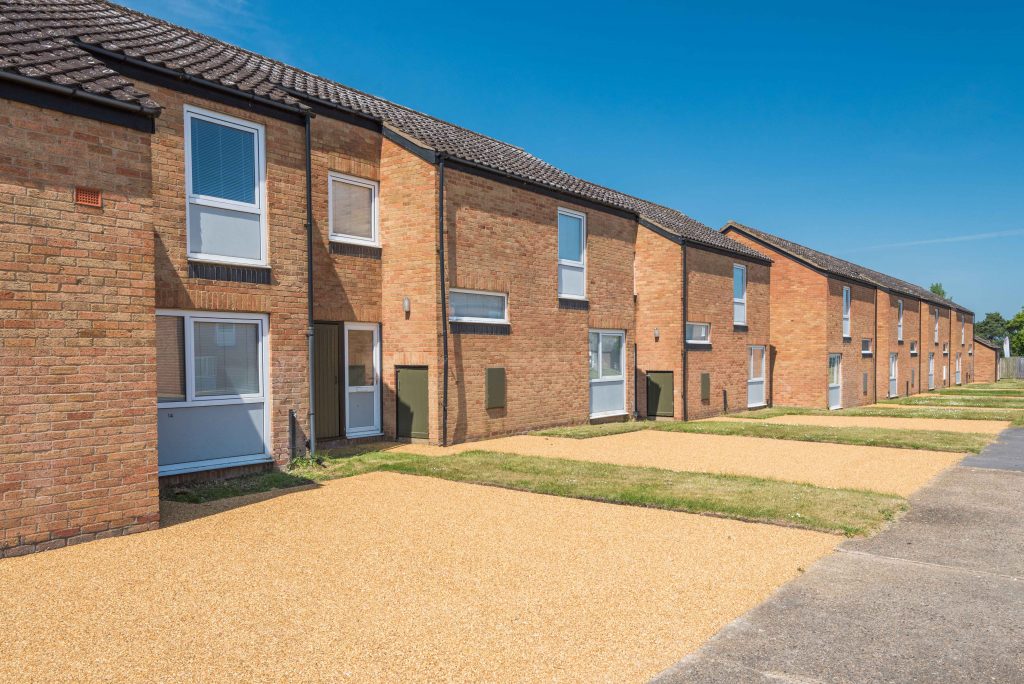 Europa Capital, the pan-European real estate investment manager, and joint venture partner Addington Capital have sold the final residential unit at RAF Lakenheath in Suffolk, UK, on behalf of Europa Fund IV, following a major conversion programme. The assets consist of 473 terraced units and detached houses and were previously used as the married living quarters for the US Air Force, which is hosted at RAF Lakenheath and is home to the 48th Fighter Wing, accommodating over 5,000 US military personnel and 2,000 UK employees.
The properties, which are located alongside the base, were acquired by Europa Capital and Addington in 2014 from Ireland's National Asset Management Agency. Since then, the properties have been carefully refurbished and modernised to create an attractive selection of two, three and four-bedroom homes for purchase. The works were predominately focused on updating interiors, bathrooms and kitchens, as well as installing government-backed Air Source Heat Pumps, an innovative and renewable energy technology that heats the home from air outside.
Many of the homes were targeted at first-time buyers and started at £175,000 for a two-bedroom unit. They provide commutable access to the cities of Cambridge and Norwich. The initial investment included a small retail parade of seven 1,000 sq ft units and land parcels providing the potential for additional new homes, all of which were sold down through the ownership.
Europa Capital was an early institutional mover into residential investment and has invested in or developed over 7,000 bed spaces in PRS and student accommodation in key UK and Continental European locations since 2012.
Hugo Black, Partner at Europa Capital commented, "This unique investment provided the opportunity of bringing nearly 500 homes for purchase to the local area, whilst delivering attractive returns to investors through a wholesale to retail strategy. Having gained valuable experience in the residential sector through this and a host of other projects, we are now looking ahead to future opportunities, both across the UK and mainland Europe."
Martin Roberts, Principal at Addington Capital added, "Addington continues to find opportunities to enhance property values across our main sectors, of which residential is high on the list. We have a proven track record of both spotting opportunities and intensively asset managing such portfolios to create value. We are delighted to have worked with Europa Capital over the past five years to bring about this success at RAF Lakenheath for both new home owners and for investors in the project."
Europa Capital is majority owned by Mitsubishi Estate Co. Ltd, one of the world's largest real estate groups, which is a strategic investor alongside Management. Europa Capital Partners LLP and Europa Capital LLP are authorised and regulated by the Financial Conduct Authority.
Addington was set up in 2010 by Martin Roberts and Matthew Allen as an independent asset management business and has an established platform in the office, retail and residential sectors. It acts an operating partner in joint ventures to create value through active asset management.
Source : Europa Capital