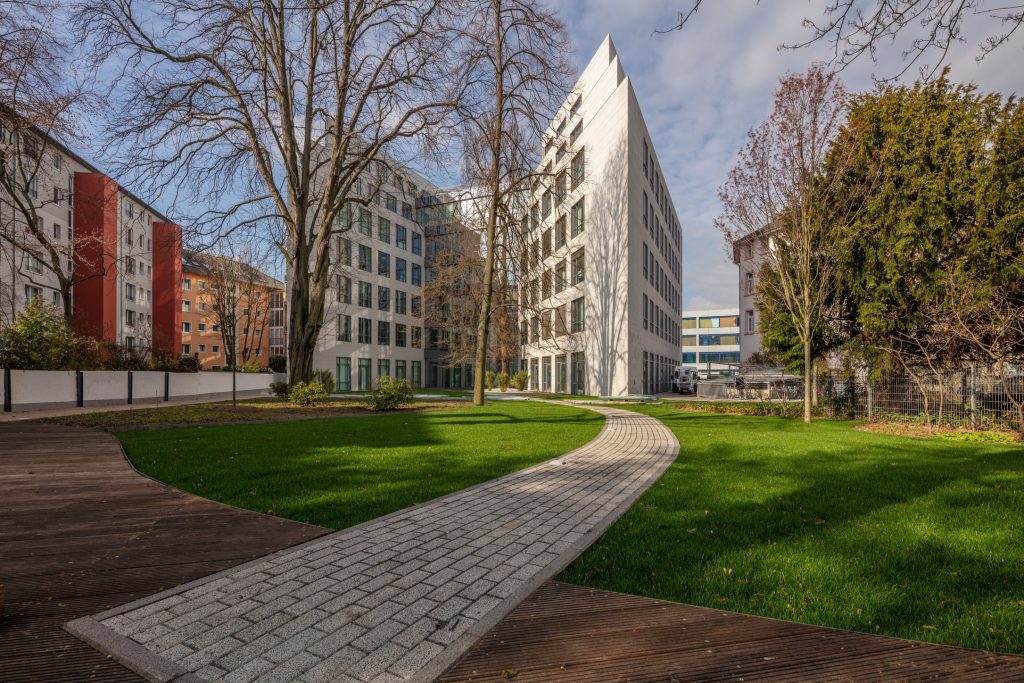 UBS Asset Management (UBS AM) Real Estate & Private Markets (REPM) business announces that it has acquired Eschersheimer Landstrasse 50-54 (ELS 50-54), a prime office-led asset in Frankfurt, Germany from ELS Grundbesitz GmbH, a property company held by project developers Orna and Arthur Wiener and architects Holger Meyer and Caspar Schmitz-Morkramer.
The property was purchased on behalf of the UBS (I) Zurich Italy – Real Estate Fund (UBS-ZIREF), and represents the second German addition to the Fund's portfolio in the past month following the recent acquisition of Schiller 27, also in Frankfurt's central business district.
ELS 50-54 is a Grade A property of 6,117 sqm spread over seven stories. Built in 2002, the high-quality asset was extensively refurbished and upgraded by the vendor in the past 18 months to modernize and enhance floorplate flexibility, transforming it from a single to multi-tenanted property. Highlight features include an imposing entrance area, a spacious on-site garden and a roof terrace offering panoramic views across the city's skyline. ELS 50-54 is fully-let, offering an attractive lease length and tenant mix comprising a diverse range of companies with strong covenants, including Handelsblatt newspaper and Land Hessen.
The property is exceptionally well located in the city's central business district and directly opposite the Grüneburgweg underground station, providing strong accessibility across Frankfurt and beyond. ELS 50-54 is also strategically positioned between the Westend and Nordend, two of the most desirable and affluent residential areas of Frankfurt, which has drawn a host of local and international occupiers to work in the vicinity. Furthermore, countless attractions are within easy walking reach, such as the Alte Oper concert hall, further enhancing the asset's appeal.
The pan-European UBS-ZIREF fund is managed by UBS AM and reserved to Zurich Investments Life SpA, a fully-owned subsidiary of Zurich Insurance Group. The Fund is characterized by a core return profile, aiming to generate stable, diversified returns over the long-term. Investments are focused on high-quality office properties with the potential to provide stable rental returns, situated in prime locations within selective Eurozone markets.
Source : Company