Research from the Urban Land Institute (ULI) provides recommendations for Europe's cities in building more homes tailored to a 'squeezed middle' of homebuyers and renters – those not eligible for social housing but unable to afford market prices or rents – based on existing best practices across the real estate value chain.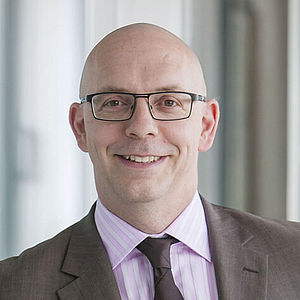 The best practice report by ULI Europe pinpoints the crucial role of the public sector to increase this supply of 'intermediate housing' at scale. The public sector is deemed crucial by providing a long-term stable vision, strategy and framework for providing intermediate housing, while at the same time directly enabling more land for development. The public sector is also integral to determining who will be eligible to live within intermediate homes for the long term, all in effective partnership with the private sector.
Pricing and availability of land is seen as the most significant barrier to increased supply based on a survey of ULI members across Europe. Identifying suitable land at a price that can enable more intermediate housing is challenging because land value is often calculated as a residual – the difference between the value of what can be built on a site and the costs of producing the housing. This means that often, even if a developer can find savings in the development process, these savings will be captured by the landowner rather than being passed onto the residents.
With the public sector being major landowners in many countries across Europe, it has the ability to increase supply. Even in cities where the public sector does not have significant land holdings, it has an important role through planning and other land assembly tools, to enable development. ULI Europe chief executive, Lisette van Doorn, said: "If the price of publicly-owned land can be reduced, the public sector has huge potential to stimulate the delivery of more intermediate housing. Lower land costs help in the equation to provide good-quality homes with an appropriate return for investors, as well as meeting the social and economic ambitions of city leadership."
The report recommends that governments put in place robust statutory processes for land assembly and incentives for release of public sector land and look at initiatives for driving intermediate housing development.
As well as supporting land assembly and supply, local and sub-regional governments are urged to provide strong political leadership and structures for alignment of interest and a common understanding between stakeholders. This requires transparency about the costs of intermediate housing projects, the way they are financed, and how different public policies affect development viability. Trust can be built through city housing agreement, which are delivered in partnership with all stakeholders.
Cities should work with the private sector to develop new collaborative funding models that better share the risks and rewards. To achieve, this, cities could make more frequent use of development corporations, which also provide longer-term certainty and improve engagement through a shared vision for a specific site.
Successful delivery of intermediate housing requires intervention to enable sub-market pricing, according to the report. Many governments offer non-repayable grants for providers of low-cost social housing, but cash subsidy for intermediate housing is much less common. Instead, governments can intervene to reduce risks and ensure stable returns by providing loan guarantees, direct loans at reduced interest rates, or guarantees that units will be purchased on completion. Governments can also lower costs through tax relief.
These measures are important for institutional investors, whose role in intermediate housing is spreading rapidly across Europe, but in addition common goals need to be established with the public sector to encourage further capital flows into this part of the market. "This is one area of residential development where the private sector is absolutely reliant on partnership with the public sector. Real collaboration means transparency from both sides about the way that intermediate housing projects are financed and a greater understanding of how different public policies impact viability," said Marcus Cieleback, Head of Global Strategy and Research for PATRIZIA and Co-chair of the ULI Europe Residential Council.
The report also looks at the potential for reducing costs through modern methods of construction (MMC). Modular construction, in particular, could help supply of intermediate housing at scale by speeding up delivery of good-quality homes, and would also be able to support energy efficiency and address issues of reducing construction waste and carbon emissions.
To support MMC, consistency of regulation between cities would enable developers to become more efficient in their delivery models, thus saving time and money, which can help reduce the costs of building intermediate homes.
The report also examines the role of energy-efficient buildings in overall cost savings for intermediate housing. Evidence has shown that buildings that are energy efficient or even net producers of energy do not have to cost more. In addition, where the savings are passed onto the residents, rather than being captured in higher rent or purchase prices, lower utility bills will benefit residents. They may even be able to obtain a net profit from the energy generated, which contributes to longer-term affordability. "It makes sense for investors to invest in energy-positive buildings now as they will then need less updating in the future. They will also achieve that same yield and, if the savings are passed onto the tenants rather than the developers, it can lower the risk level," said Xavier Jongen, Managing Director, Catella Residential Investment Management and Co-chair of the ULI Europe Residential Council.
The Urban Land Institute is a nonprofit education and research institute supported by its members. Its mission is to provide leadership in the responsible use of land and in creating and sustaining thriving communities worldwide. Established in 1936, the institute has more than 46,000 members worldwide representing all aspects of land use and development disciplines. ULI has over 4,000 members in Europe across 14 National Council country networks. For more information, please visit europe.uli.org, follow us on Twitter or follow our LinkedIn page.
The Residential Product Council is made up of senior executives who are full members of ULI in Europe. Its mission is to share best practices, lessons learned and innovative solutions from a diverse group passionate about the creation, expansion and retention of high-quality housing that is affordable for all and fits their living needs in European cities as a key success factor for vibrant, dynamic and economically successful cities. It captures the views of both ULI members and experts in the field on all types of affordable residential property across Europe and looks to share ideas and experiences from around the wold to help provide insights into best practice in "housing well".
Source : ULI