Union Investment has agreed to acquire two planned hotel properties in Kraków and Katowice with a total of 527 rooms. The developer, vendor and future operator of the two midscale hotels, which are scheduled for completion in autumn 2021, is UBM. The purchase price of the ibis Styles-branded hotel in Kraków and Mercure-branded hotel in Katowice is approximately EUR 86 million in total. Both leases run for 25 years.
The development projects have been acquired as the seed portfolio for the new special fund UII EuropeanM. The fund invests predominantly in the four commercial use types of office, hotel, logistics and retail, focusing on midscale properties in European real estate markets. Midscale properties are mainly characterised by prices in the double-digit million range, functional and timeless architecture, and moderate rent levels with sustainable cash flow. Locations of interest are European cities, dynamic growth regions and established specialist locations. The fund follows a core and core plus strategy overall, which includes secondary locations, and has a target size of approximately EUR 1 billion.
"UII EuropeanM is a logical strategic addition to our range of products for institutional customers. The risk-return profile of the fund is designed to make it possible to exploit investment opportunities in European real estate markets that are not covered by a traditional core profile."
Wolfgang Kessler, a member of the Management Board of Union Investment Institutional Property GmbH
For several years now, Union Investment's UII GermanM special fund has provided investors with a similar vehicle, but focused on the German property market.
The ibis Styles hotel in Kraków will have 259 rooms and 166 underground parking spaces. Its location on ul. Mogilska is close to the main railway station and the historic city centre, which is around two kilometres away. In addition, there is a direct link to Tauron Arena, the largest multifunctional venue in Poland, which has a capacity of 15,000 people.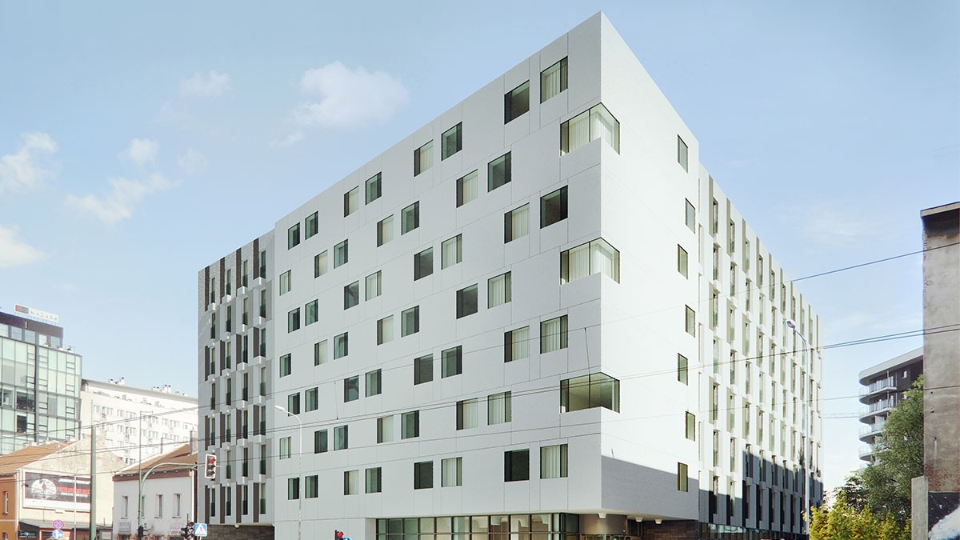 ibis Styles Krakow
© UBM Development
Upon completion, the Mercure hotel in Katowice will offer 268 rooms and 70 parking spaces. The property comprises some 14,500 sq m of rental space, including 2,700 sq m of high-quality office space in the immediate vicinity of the main station and Katowice city centre. Hotel guests at the ul. Mlynska location also benefit from the close proximity to Galeria Katowice shopping centre, which contains 250 outlets in total. Likewise within walking distance is Katowice International Congress Centre, which includes a multifunctional venue with a 10,000-person capacity.
Mercure hotel Katowice
© UBM Development
Source : Union Investment