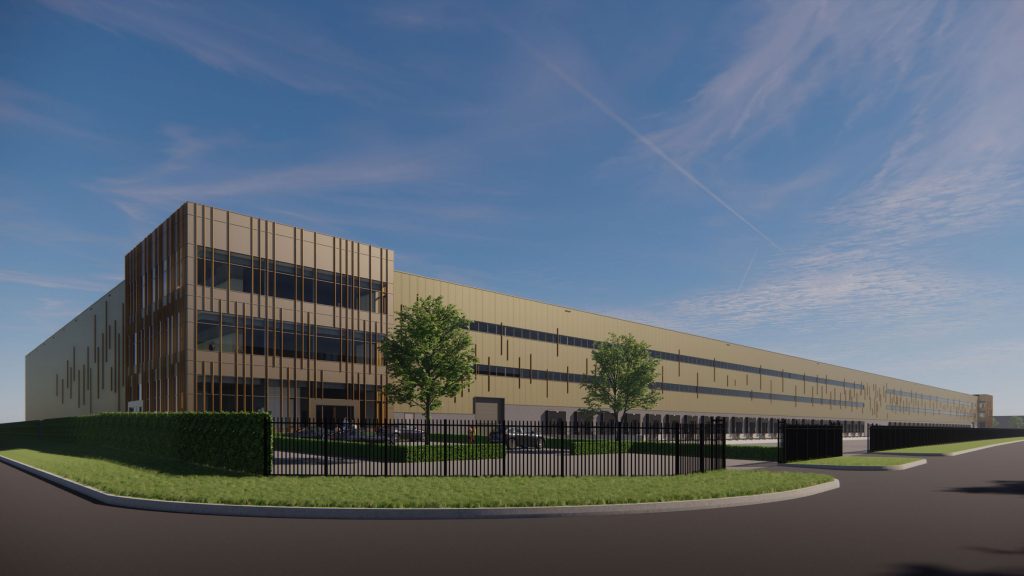 Union Investment has acquired a planned logistics property called Van Acht Koel- & Vriesopslag in Veghel in the Netherlands via a forward funding deal. Offering some 57,600 sq m of rental space, the logistics centre is scheduled for completion by the third quarter of 2022. The purchase is being made for a logistics special fund launched jointly by Union Investment and GARBE Industrial Real Estate last year. The purchase price was not disclosed.
"As the EU's fifth largest economy, the Netherlands has become an important distribution hub in Europe due to its favourable location and first-class air and sea ports. Veghel is situated 25 km north of Eindhoven. Although the logistics location isn't among the best-known hotspots in the Netherlands, it is experiencing significant growth. Veghel is an established food park which specialises in the production and national and international distribution of foodstuffs. This industry is particularly immune to economic cycles," said Neil Campbell, Investment Manager at Union Investment.
Veghel has good access to the motorway network and can be reached via the A50 (Eindhoven-Nijmegen) and A67 (Eindhoven-Duisburg). The location also has its own container terminal for inland waterway vessels. The property is already fully let for ten years to the Dutch Van Acht Group, a family-run company specialising in the storage of chilled and frozen food.
Union Investment is planning to grow its logistics portfolio to more than EUR 5 billion over the medium term. It currently comprises 62 properties worth around EUR 2.8 billion. "We have 12 European national markets in our sights for future acquisitions. Besides the Netherlands, they include Germany, France, the Scandinavian countries and Poland," said Campbell.
Source : Union Investment