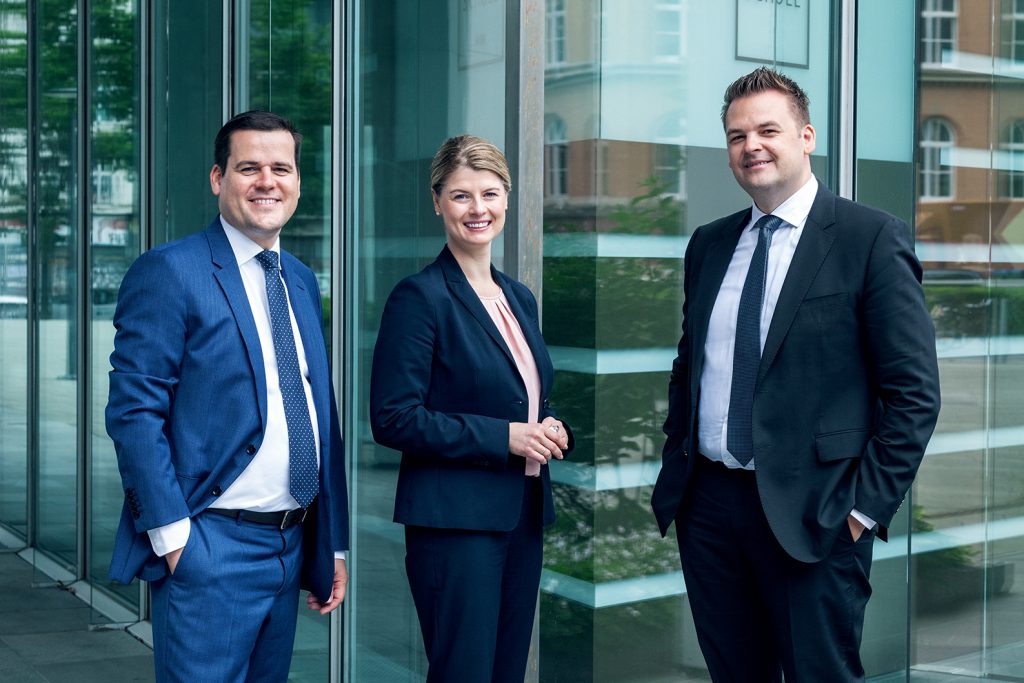 In response to the strong growth of its hotel portfolio in recent years, Union Investment has reorganised the management team in the Asset Management Hospitality segment and taken on additional staff. Thorsten Purkus (46) was appointed head of the Asset Management Hospitality International team on 1 June 2019. Yvonne Brabant has been in post as head of the Asset Management Hospitality Germany team since 1 June 2018. They both report to departmental manager Martin Schaller, who has been in overall charge of the Asset Management Hospitality segment at Union Investment for five years.
Thorsten Purkus has a degree in business administration and over 20 years of experience in the international hotel sector. Between 2002 and 2016, he held a variety of roles in the Hyatt Group. Purkus was then in charge of asset management at Munich Hotel Partners and served as managing partner at PVP Hospitality GmbH in Zurich. At Union Investment, he is responsible for managing 31 hotels across seven European countries (excluding Germany) and the US. The first milestones in his new role will be the upcoming opening of the Holiday Inn hotel in Gdansk and of the Thompson Hotel in Washington DC.
Yvonne Brabant likewise has around two decades of experience in the hotel industry, including positions at Jones Lang LaSalle and PKF Hotelexperts. Most recently, she was a senior professional in the Hotel Advisory team at Deloitte, where she primarily advised on the restructuring of operator contracts and provided asset management support for hotel owners. At Union Investment, she and her team are responsible for asset management of a current total of 44 hotels in Germany. Her short-term challenges include successful implementation of the ongoing refurbishment work at the InterContinental Berlin and Steigenberger Hotel Hamburg.
"As a result of our growing hotel portfolio and the increasing challenges around successful management of our hotel properties in a demanding market environment, we have split our Asset Management Hospitality unit into two teams," said Martin Schaller, head of Asset Management Hospitality at Union Investment Real Estate GmbH. "Yvonne Brabant and Thorsten Purkus are ideally equipped to lead these teams. In addition to their business administration qualifications, they both have long experience in hotel operation and managing hotel properties. Together with their teams, they will continue to ensure the long-term success of our hotel investments."
With 75 hotels worth approximately EUR 4.3 billion across nine countries, Union Investment is one of the biggest hotel investors in Europe. The focus is on the German market, with 44 hotels, but the intention is to continue growing the international share over the coming years.
Source : Company