CA Ventures ("CA"), the vertically integrated real estate investment management company, announced its in-house purpose-built student accommodation (PBSA) management company, Novel Student ("Novel"), has been selected by leading investment management and development firms to manage three properties across Pamplona, Oveido and Salamanca. Together, the three premium PBSA communities account for 1,121 beds across Spain, expanding Novel's operations to more than 5,200 beds across 15 European properties.
"This expansion highlights our rapid growth and reinforces our position as a leader in the industry focused on both great experiences for our student residents and achieving excellent financial results for our clients." said Matt Walker, executive vice president of operations for CA's European division.
The Novel-managed assets include:
One of the properties under Novel Student's management, Soto House, is set to open its doors in June, in time to host guest attending the world-famous San Fermines festival. Following the festival, Soto House will seamlessly transition to accommodate students, offering them an expectional living experience from September 2023 onwards.
In addition, Novel Student has taken over management of two other PBSA communities in Spain, Aller in Oviedo and Platina in Salamanca. Both of these communities opened their doors in 2021. Novel Student's expertise and dedication to excellence have further enhanced the living experiences of students since assuming management responsibilities in April 2023.
Underscoring its commitment to expansion, CA Ventures will soon embark on pre-leasing its first ground up development in Seville. Palm Studios, located on Av. de la Palmera, is slated to become a flagship residence for students in the vibrant city. Pre-leasing will begin this summer, and the first students will move in during January 2024.
All Novel properties offer residents outstanding shared amenity spaces, ranging from gyms and study rooms to terraces and relaxation areas. A key focus is to ensure the properties are staffed with an on-site team to provide exceptional service to the residents. Each Novel community hosts regular social gatherings and other activities for the benefit of the students.
CA Ventures is a global vertically integrated real estate investment management company with approximately $16 billion in assets across the United States and Europe. The Chicago-based firm offers comprehensive in-house investment, development and operational services, and specializes in a range of niche, commercial real estate asset classes including student living, senior living, multifamily and industrial. CA Ventures manages real estate investments on behalf of some of the world's largest institutional investors across a range of core, value-add and opportunistic investment vehicles. The firm also offers third-party management services for student and residential assets.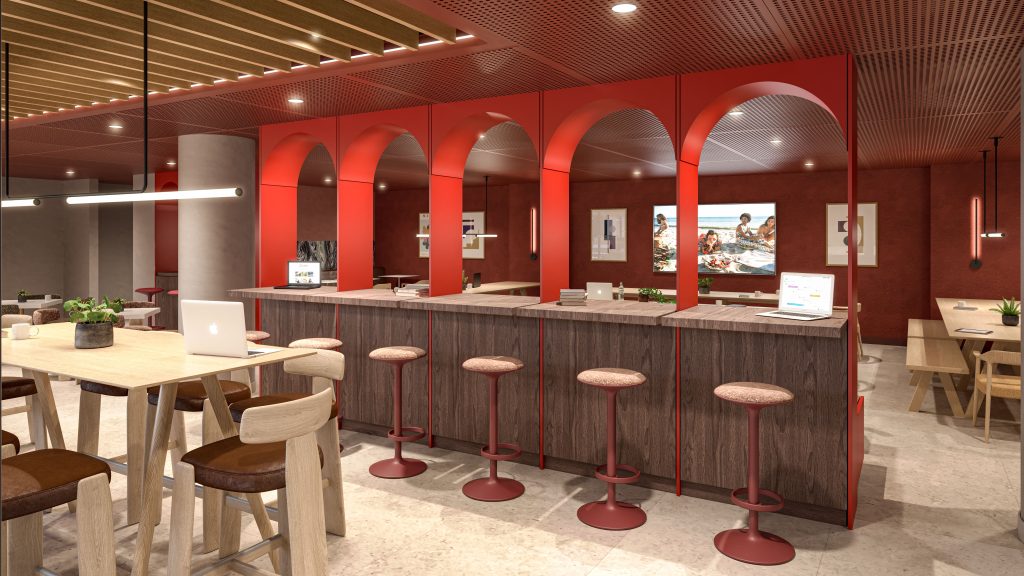 Pictured : Soto House, Pamplona
Source : Company
​