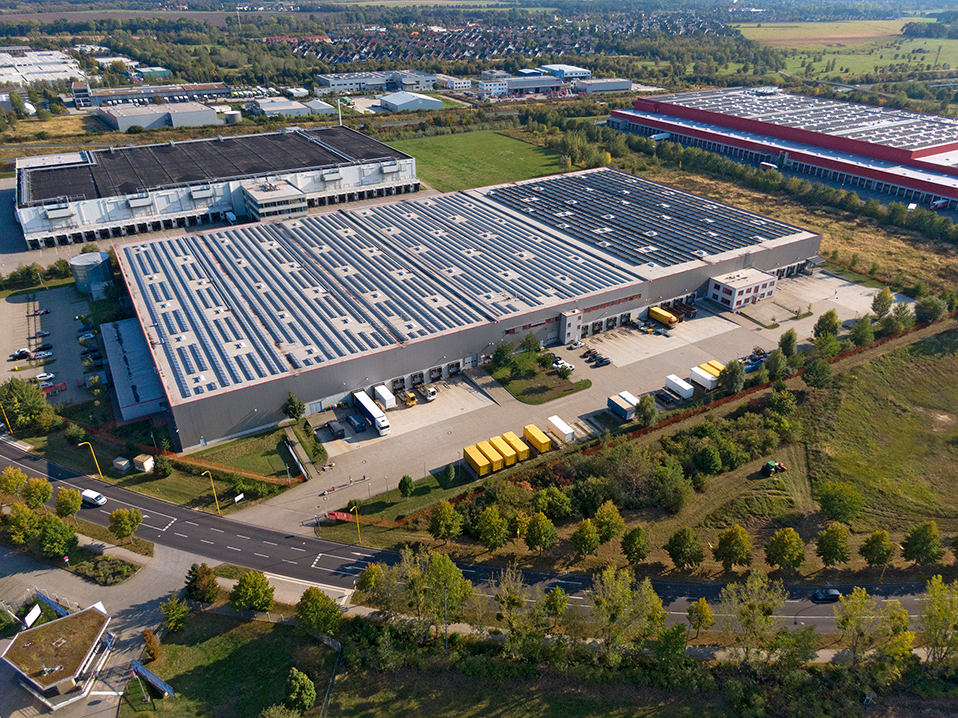 Warburg-HIH Invest Real Estate ("Warburg-HIH Invest") just acquired a logistics property at the "GVZ Grossbeeren" freight centre south of Berlin for its open-ended special AIF, "Warburg-HIH Deutschland Logistik Invest." The property at Märkische Allee 4-10 is fully occupied by the tenant Ingram Micro CFS Fulfillment GmbH. In Grossbeeren, the e-commerce service provider handles the returns management for fashion companies, among other business lines, but is also active for other companies in the fields of e-commerce, beverages and beauty. The logistics complex was raised in 2010/2011 and has a gross lettable area of more than 28,900 square metres. In addition to about 27,300 square metres of logistics space, the premises include 1,300 square metres of office space and 168 car parking spots. Roof-mounted photovoltaic systems permit an environmentally friendly operation. The logistics property was sold by an institutional property fund managed by DWS. The transaction took the form of a share deal. It was agreed not to disclose the selling price.

The "Warburg-HIH Deutschland Logistik Invest" fund is planned to have a total volume of 500 million euros. The equity capital volume in the amount of 275 million euros has already been fully collected from the institutional investors. Over the past twelve months, the fund built up a portfolio of nine logistics warehouses in a combined value of nearly 250 million euros.


The property benefits from convenient access to the public transportation network, direct road access to Berlin via the B101 federal route, and is located close to the "Ludwigsfelde-Ost" motorway interchange on the A10 orbital motorway. The Grossbeeren logistics site has long served as logistics hotspot south of Berlin; it has the highest transshipment volume in the greater Berlin area and is therefore very much in demand as a freight centre. The city centres of Berlin and Potsdam as well as Berlin's new airport in Schönefeld (BER) are each about 20 kilometres away. The Grossbeeren freight centre is particularly sought after in the context of supplying the metro region and as last-mile delivery hub. At the same time, the site serves as gateway between Germany and Eastern Europe.



Source : Warburg-HIH Invest