Allianz has invested EUR 342 million for a 49% interest in an office condominium in New York's iconic 30 Hudson Yards office building. Allianz has entered into a sale-leaseback agreement as part of a consortium alongside Related Companies and a third-party investor, who have acquired the remainder of the office condominium.
The acquisition, which has been completed by Allianz Real Estate on behalf of several Allianz group insurance companies, follows the purchase of a 44% stake in 10 Hudson Yards, the first tower completed in the Hudson Yards development on Manhattan's West Side, in mid-2016 for EUR 375 million (USD 420 million). The 30 Hudson Yards transaction will make New York the fifth most significant city for Allianz Real Estate, globally, in terms of total exposure.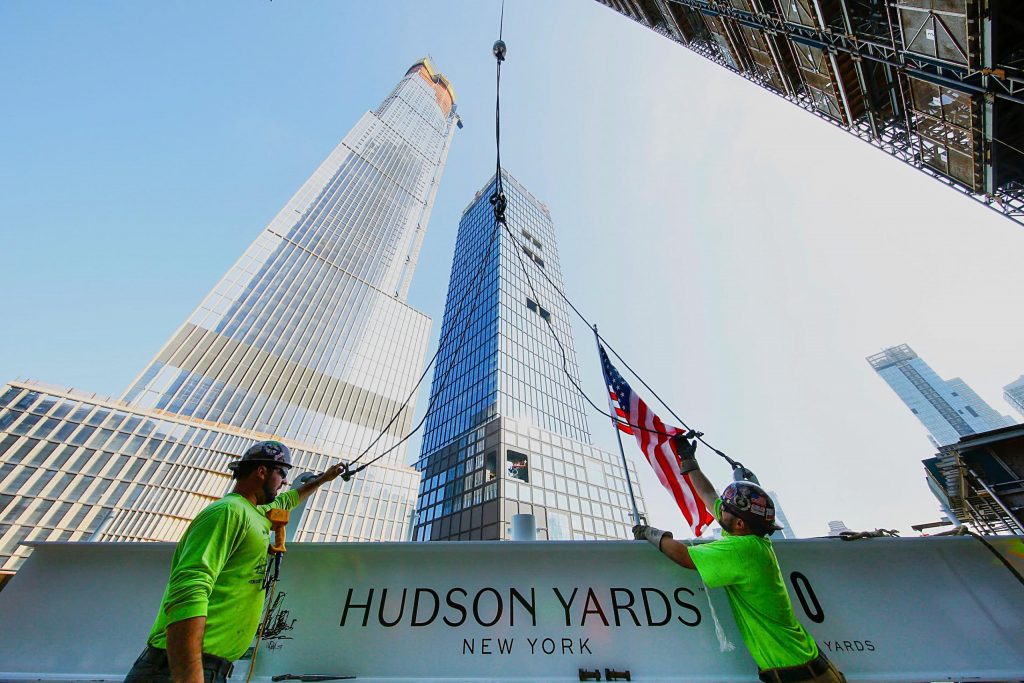 The condominium in 30 Hudson Yards consists of 1,463,234 gross square feet across 26 floors. The 2.6 million square foot tower is the second-tallest office building in New York and home to the highest outdoor observation deck in the city. The 90-storey, LEED CS Gold-certified building stands 1,296 feet tall and features river-to-river panoramic views, outdoor terraces, a triple-height lobby with a dramatic art installation by Jaume Plensa, direct access to restaurants and retailers, and a concourse connection to the new No. 7 Subway station.
The acquisition of the condominium interest in 30 Hudson Yards is the latest high-quality purchase by Allianz in the US in cooperation with best-in-class partners. In 2018, Allianz Real Estate deployed USD 728 million in new equity transactions in the US, including the historic Ferry Building in San Francisco, 53 State Street in Boston and the Terminal Stores in New York City. At year-end, US assets under management totalled a record EUR 16.5 billion, including both equity and debt.
"We are delighted to announce this latest transaction in our key New York market, a deal that highlights our focus on prime assets and our commitment to working with exceptional partners such as Related, a market leader in environmentally conscious real estate development and operations. 30 Hudson Yards is a highly attractive investment opportunity on a long-term view, underpinned by a prime tenant and the very highest environmental and technical standards," said Christoph Donner, CEO, Allianz Real Estate of America.
"The US continues to play an active, central role in our global diversification strategy, with our focus firmly on tier 1 cities such as New York, Boston and San Francisco. 30 Hudson Yards is a landmark asset in a city of iconic buildings, and we are truly delighted to seize this chance to further grow our US equity portfolio on behalf of Allianz group insurance companies," said François Trausch, CEO, Allianz Real Estate. "We will continue to seek out additional opportunities."
Source : Company