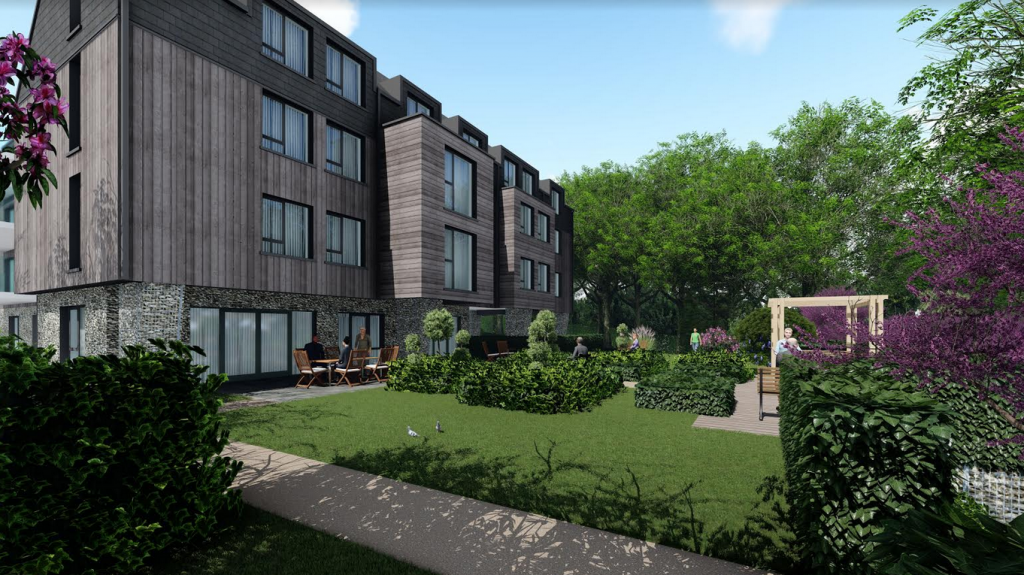 ---
Octopus Real Estate, part of the Octopus Group and a leading investor in healthcare facilities throughout the UK, has completed three development transactions, with two sales and one acquisition.
The disposals come after the Octopus Real Estate development team successfully secured planning permission for the development of two state-of-the-art care homes on sites in Solihull and Ipswich. The land sales allow new specialist operators to take these projects forward and deliver much needed new facilities, while at the same time allowing Octopus Real Estate to realise value for investors.
Having secured detailed planning permission to convert Tudor Grange House, a Grade-II listed stately home in Solihull, into a 64-bedroom care home with 44 assisted living units, Octopus Real Estate has sold the project to care home specialists, Macc Group. Tudor Grange House, which was previously owned by the Bird's custard family, is set within 5 acres of stunning mature grounds and is close to a number of major retail hubs, Solihull railway station and Solihull hospital. Octopus Real Estate was represented by Carterwood on the Solihull deal.
The second sale was of a site in Ipswich where Octopus Real Estate secured planning permission for a 66-bedroom care home. It was acquired by a partnership between Greensleeves Charitable Trust (the "Trust") and LNT. The Trust, which will eventually operate the care home, has contracted LNT to develop the project.
Alongside these disposals, Octopus Real Estate has secured planning permission for a new 60-bedroom care home in Winchester. The development will replace an existing care home, which was no longer fit-for-purpose and had been rated 'Poor' by the Care Quality Commission. Octopus Real Estate will work with Winchester-based charity, Brendoncare, to develop a market-leading facility for the area with modern facilities.
Richard Dooley, Director of Octopus Real Estate's healthcare development team, said: "Delivering suitable infrastructure for the UK's ageing population is central to the Octopus Real Estate healthcare team's ethos and we are rising to the challenge of providing enough fit-for-purpose real estate to meet this growing demand."
"These latest deals underscore our ability to find new sites and deliver much needed product by securing planning permission to optimise the value of land that's ripe for development. Our expert team has successfully executed our business plan at the sites in Solihull and Ipswich and therefore made the decision to sell them on to two very capable operators.
"At Winchester, working with our partner, Brendoncare, we are looking forward to applying our expertise to create a modern, state-of-the-art facility."
Octopus Real Estate, part of Octopus Group, is a large-scale business working across several specialist property sectors, including healthcare and property lending. Octopus Real Estate has more than £2 billion in funds under management and a team of over 110 professionals.
Source : Company