As an early creator of transformative retail architecture, Design International remains at the forefront of the industry creating buildings with the flexibility to adapt to evolving technologies and the pace of market changes, their "durable" growth designs enable economic, financial and social stability for future generations.
Their stand at MIPIM will showcase the journey from retail to sustainable hospitality in the digital era, and the importance of ensuring a quality experience to the visitor.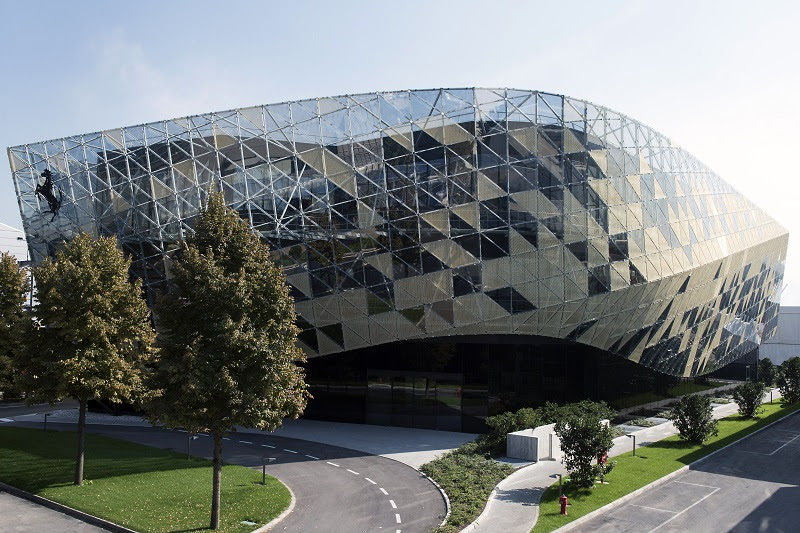 (Ferrari Centro Stile)
Design International will present a selection of their recent exemplary projects. These will include Ferrari Centro Stile, our recently opened project directed by the Ferrari Design team led by Arch. Flavio Manzoni and design in cooperation with Design International London studio, led by Arch Davide Padoa and with Planning engineering studio. Tunis Garden City, "the city within a city", A mixed used project in Tunisia including residential buildings, a museum, an entertainment and leisure area, hotel and serviced apartments and retail components. Izmir, the striking mixed-use centre that is a key landmark; and Livat Linkong in Shanghai that will provide a green meeting place for the people of this busy megacity.
Design International is a London based architecture practice with over 50 years of award-winning history and offices in London, Milan, Dubai and Shanghai. With over 280 projects around the in the portfolio, the practice has worked in almost every corner of the globe and on projects of every size.
Design International is a multi-disciplinary practice with seven integrated divisions: Architecture, Masterplanning, Interior Design, Lighting Design, Landscape Design, and Branding.
The practice combines contemporary creative thinking with a bespoke local sensibility, striking a balance between strong designs and creating buildings that are sensitive to their surroundings, which creates a sense of belonging for the customers. Design International works across the whole spectrum of architecture with a focus on retail, mixed-use and hospitality developments. Its integrated and multi-disciplinary skills allow for a holistic approach to architecture that results in developments where the artistic, commercial and social aspects are in complete harmony.
Source : Company