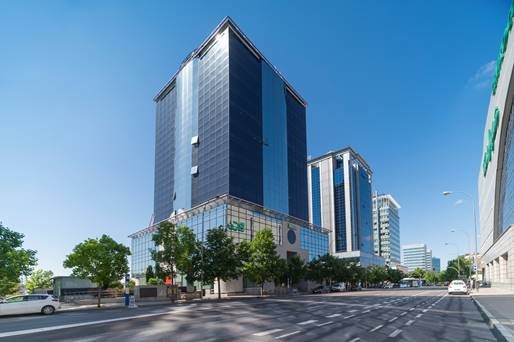 Ardian, one of the world's leading private equity firms, has closed its second real estate investment in Spain, with the purchase of an office building in Madrid's Méndez Álvaro area from BNP Paribas Group. Méndez Álvaro is a consolidated residential, commercial and office area within the M-30, with excellent connections to the airport, Atocha and Méndez Álvaro stations. It is also home to the headquarters of several multinationals in Spain, including Amazon, Repsol, Mahou and JustEat. The parties have agreed not to disclose the financial details of the transaction.
The building, built in 1993, has a surface area of approximately 13,200 m², distributed over 15 floors, and 225 parking spaces.
The investment was made through a dedicated investment platform controlled by a multi-compartment Italian real estate Sicaf, wholly owned by Ardian and managed by Prelios SGR, one of the leading asset management companies in Italy.
Ardian's local team will work on a comprehensive asset refurbishment programme with the aim of repositioning it into a building that meets the highest international standards of comfort, wellbeing, sustainability and efficiency, meeting the needs and demands of current and future tenants.
The transaction, Ardian Real Estate's second in Spain, follows the one announced last July, when the firm acquired a 10,000 m² building located near AZCA, Madrid's historic financial centre.
BNP Paribas Real Estate is the entity responsible for the BNP Paribas Group's real estate assets in Spain. The group planned this transaction following the relocation of three of its business lines to a 13,700 m² building in Madrid Rio. Borja Ortega, CEO of BNP Paribas Real Estate, said: "This transaction demonstrates the interest that the Madrid office market continues to generate for major national and international players. The structuring of the transaction through an orderly process has allowed us to successfully complete the process on schedule".
Ardian Real Estate currently has a team of 34 professionals and a portfolio of over 2 billion and more than 300,000 sqm in Paris, Milan, Rome, Frankfurt, Munich, Berlin and now Madrid. With its first fund, the team completed the largest real estate fundraising in history, with more than €700 million raised.
Source : Ardian