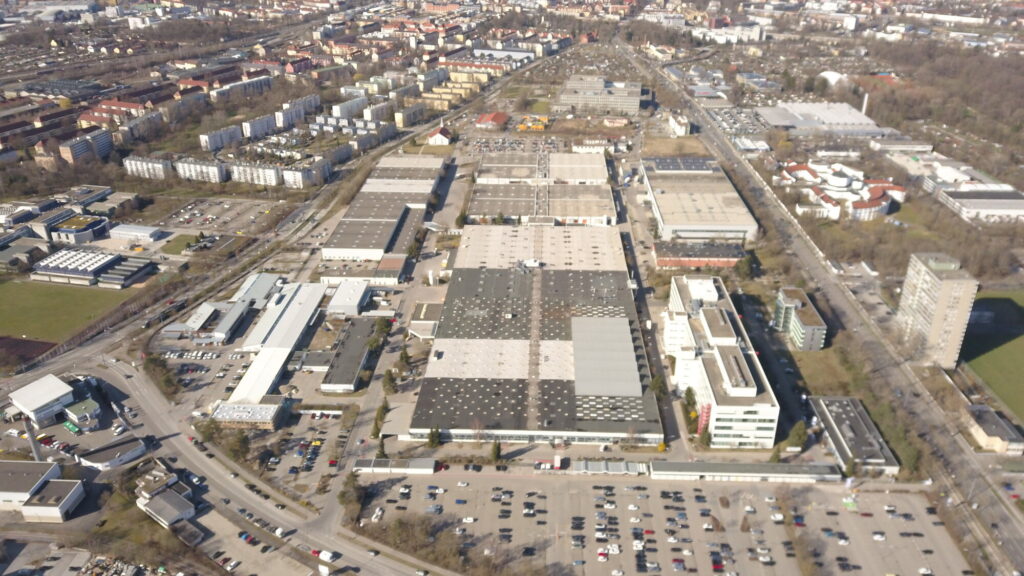 Titanium, the joint venture between AXA IM Alts, a global leader in alternative investments with c. €153 billion of assets under management1, and Sirius Real Estate ("Sirius"), a leading owner and operator of branded business and industrial parks providing conventional space and flexible workspace in Germany, have notarised the acquisition of the "Sigma Technopark" in Augsburg, Germany for total acquisition costs of approximately €80 million from a German special fund managed by Corestate Group. The addition of the site provides attractive day one income based on an EPRA NIY of 6.0% and increases the size of the Titanium portfolio to c.€317 million, nearly double its value at launch in August 2019 (€168 million)2. The seven business parks in the joint venture are operated by Sirius through its market leading platform across Germany. The acquisitionhas been made on behalf of clients through AXA IM Alts' Real Assets platform, and is subject to approval by the German completion authority.
Sigma Technopark, which will be rebranded as a Sirius business park, is a multi-tenanted business park comprising 113,000 sqm of space across a range of uses. In addition to over 1,500 parking spaces, the park also offers a range of onsite amenities including a canteen.
The business park is currently 90% let to 74 tenants ranging in size from well-established blue chip corporates and public bodies through to SMEs and start-ups. These are diversified across numerous sectors including electronic production, educational organisations such as universities, logistics and technology.
The asset offers strong asset management potential and the opportunity for repositioning through capex investment to improve occupancy and rental rates.
Strategically located in Augsburg, Bavaria, in an area that is among the top logistics regions in Germany, Sigma Technopark benefits from excellent transport links, being situated just a 30-minute drive from Munich, and close to the B17 Autobahn. The asset is less than 4km from Augsburg's main railway station (which connects directly to Munich, Stuttgart, Nuremberg and Würzburg) in an area that benefits from robust underlying demographics and is characterised by an imbalance between demand and supply for commercial and logistics space.
Titanium was formed in August 2019 when AXA IM Alts completed the acquisition, on behalf of clients, of a 65% stake in five German business parks, from Sirius, which retained the remaining 35%. The joint venture aims to grow primarily through the acquisition of larger stabilised business park assets and portfolios with strong tenant profiles and occupancy. This transaction follows Titanium's acquisition in March 2020 of a German business park in Hilden, Düsseldorf, for c.€59 million.
1. Source: AXA IM Alts unaudited data, as of 30 September 2020
2. Source: Sirius Real Estate unaudited data, as of January 2021
Source : Joint release