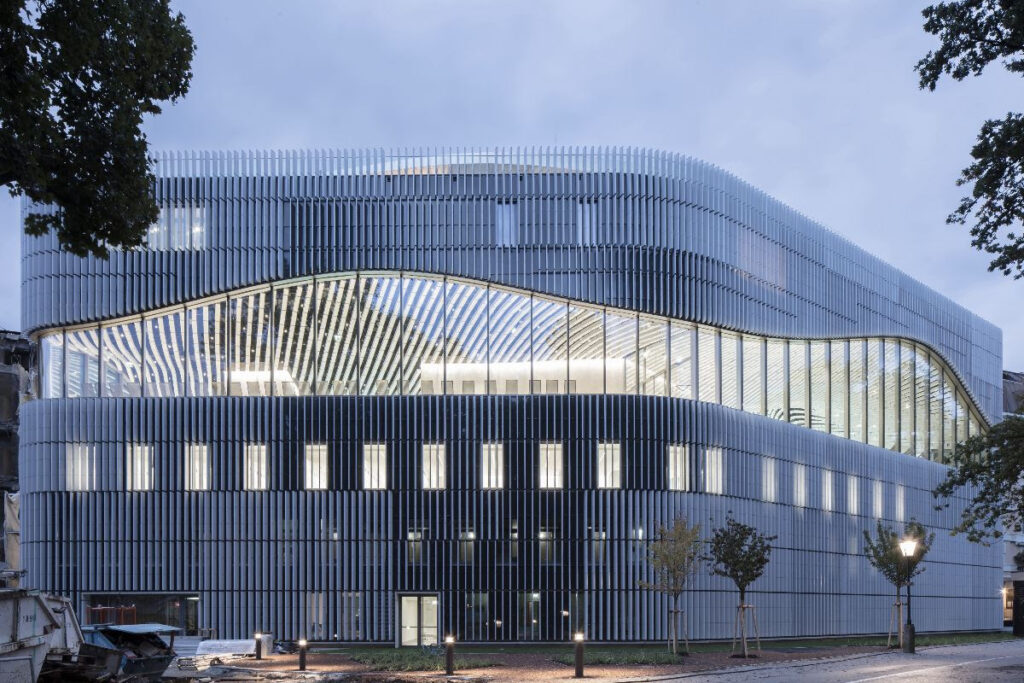 The Paracelsus Bath & Spa Salzburg, which was completed last year, has been nominated for two prizes, including the internationally renowned Mies van der Rohe Award.

The Fiabci Prix D'Excellence Austria – an award from the real estate industry – nominates the Paracelsus Bath in the category special property. The award ceremony will take place online on January 26th, 2021.
The Mies Van Der Rohe Award will be awarded in 2022. In a three-step selection process, the Paracelsus Bath & Spa is also among the nominees. The award is accompanied by a traveling exhibition that will also stop in Vienna..




JURY STATEMENT

The project shows the importance of health and prevention for the population in an impressive way. Paracelsus, Teophrastus Bombast von Hohenheim, was already the namesake for the ancestor building of the new Paracelsus Bad & Kurhaus from the 1950s, which, together with the congress center at Kurgarten, was to become a tourist attraction. When the building was ageing, the city of Salzburg did not have an easy decision to make in 2013: Should the public bath and spa stay on this inner-city square or should a "fun bath" be built in the Salzburg periphery? The city decided to keep its previous location.

The result of the redesign is impressive: an inner-city thermal bath, barrier-free in the best sense – for all city residents at affordable prices. The Paracelsusbad is designed as an urban sports, family and wellness pool with approx. 660 m² of water, divided over four floors above ground, supplemented by the outpatient spa on the basement, ground floor and first floor.
The striking architecture impresses like a shining diamond. The Bad & Kurhaus is designed as a three-dimensional walk-in landscape. Above the base is the all-round glazed and open bathing area, above that the sauna and gastronomy area floats, supported by a steel construction with a 35 m range. At the same time, the ceramic lamellar facade provides privacy for all visitors in this area between the Gründerzeit-style houses on Auerspergstraße, Mirabellgarten and the open development on Schwarzstraße. Speaking of protection: the fact that all fittings were planned to be contact-free is a special feature in times like these.
In addition to the emphasis on resource and environmental aspects, which has become a matter of course nowadays, the sustainable view on the target group should be mentioned: the demographic changes, especially best-ager as a growing customer group, were included in all decisions of the company organization and the space and functional program.
photos © Christian Richters
Source : Berger+Parkkinen