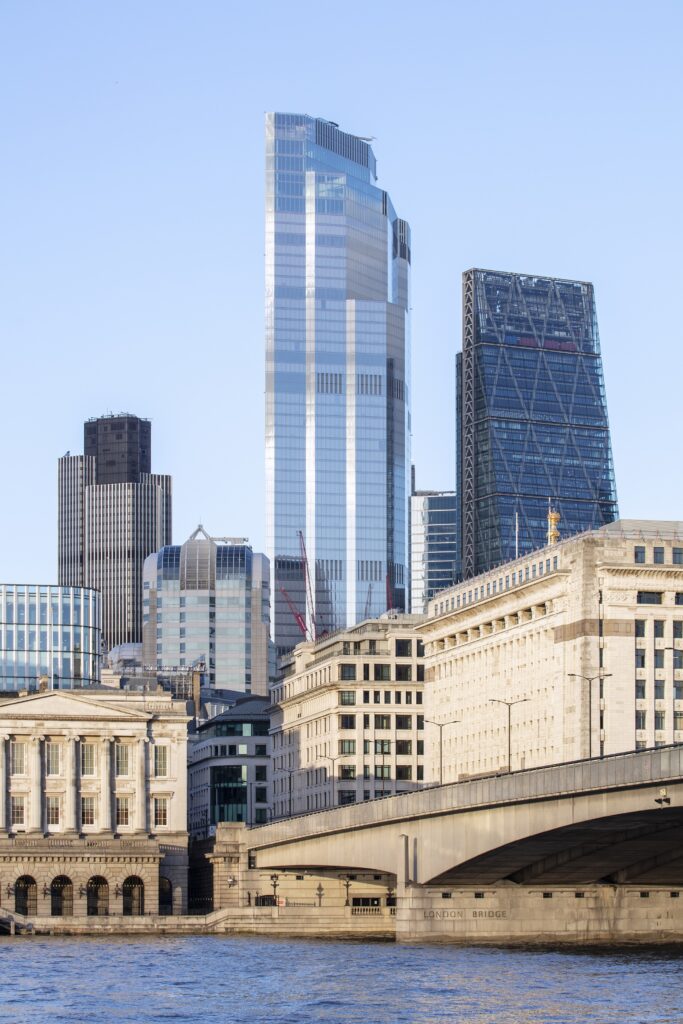 AXA Investment Managers – Real Assets announces that practical completion has been reached on its flagship London development, 22 Bishopsgate. 22 Bishopsgate will be Europe's first vertical village and aims to set a new standard for office space. The building has been built and will be managed to the highest technology and sustainability standards, in order to support the varying needs of people and businesses today, having taken a people-first approach to design improve the daily working lives of its residents.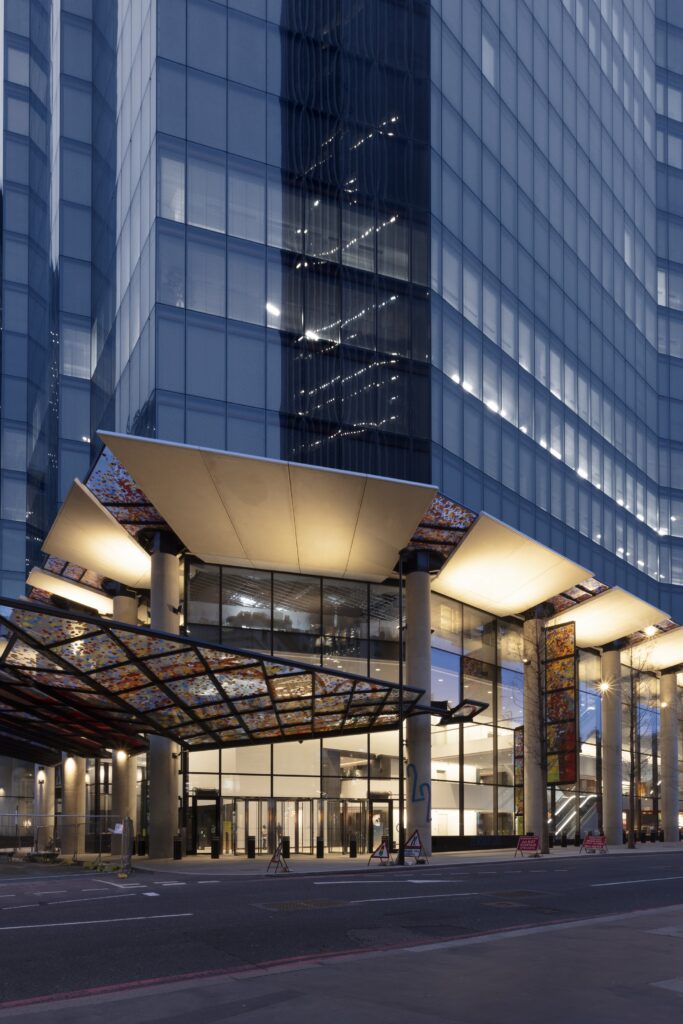 Lipton Rogers Developments, AXA IM – Real Assets' development partner for the project and Multiplex, the development's main contractor, have now handed the project over to 22 Bishopsgate's operational team who will oversee the onboarding of the first occupiers. The project is expected to be fully operational and formally open mid next year.
Around 60% of the space, representing around 680,000 sqft, has already been pre-leased to 14 occupiers across asset management, legal, technology, and professional services sectors. The first five tenants, spread across eight floors in total, are due to complete the fit-out of their space early next year, with some having commenced their works in late 2019 / early 2020. As a result of practical completion, these tenants are now able to connect to 22 Bishopsgate's central systems and converged technology ahead of their first staff moving in from Q1 next year. A further four companies are already in the process of fitting out another seven floors in total, with staff expected to take residency during Q2 2020. The remaining four pre-let occupiers are expected to begin fit out of eight floors during the first few months of 2021.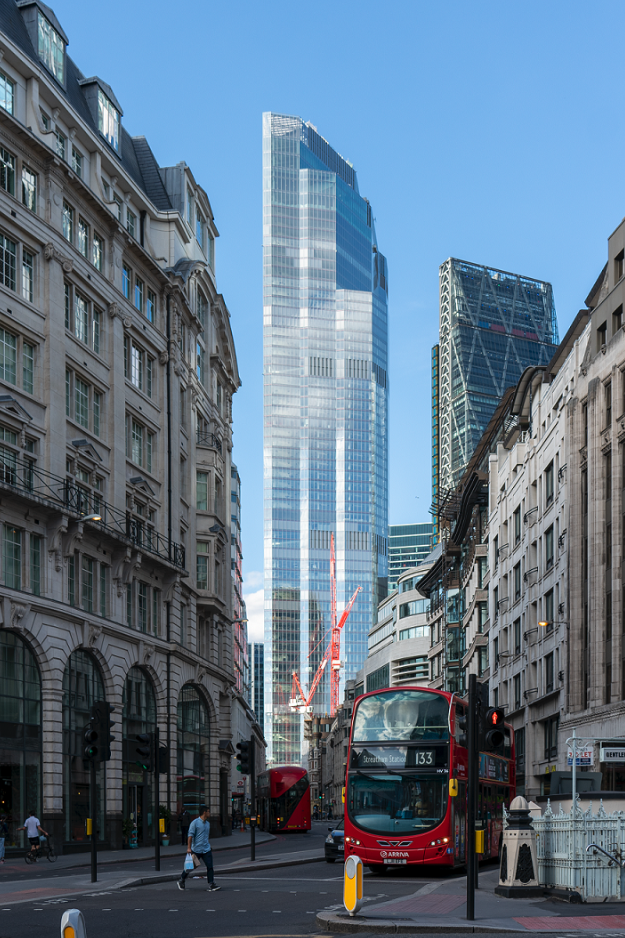 The PLP designed 1.275 million sqft workplace destination's central themes of wellbeing and community aim to allow tenants to benefit from the direct correlation between happiness and health at work and quality of workplace with increasing an individual's productivity and creativity. With approximately 150,000 sq ft of amenities it will be the first major London building to embody the structural and cultural shifts in how people work and live, which have only accelerated as a result of the current pandemic.
22 Bishopsgate's occupiers will benefit from a broad range of amenities and common facilities across over 150,000 sqft (9,300, sqm) of the building. These include a first of its kind, 20,000 sqft food hub called 'The Market' across the second floor run in partnership with leading hospitality group, rhubarb. It will also feature an innovation hub – The Exchange, a gym with London's first 'sky-wall' climbing window at 125 metres above ground on the 25th floor, a wellbeing space on the 41st floor – The Retreat, auditoria and business events space, services and club – Convene. In addition, it will also comprise an active commuter park with storage for c. 1,700 bikes and repair facilities, electric charging points and changing facilities, as well as the capital's highest free public viewing gallery, and restaurant and bar with art interventions throughout.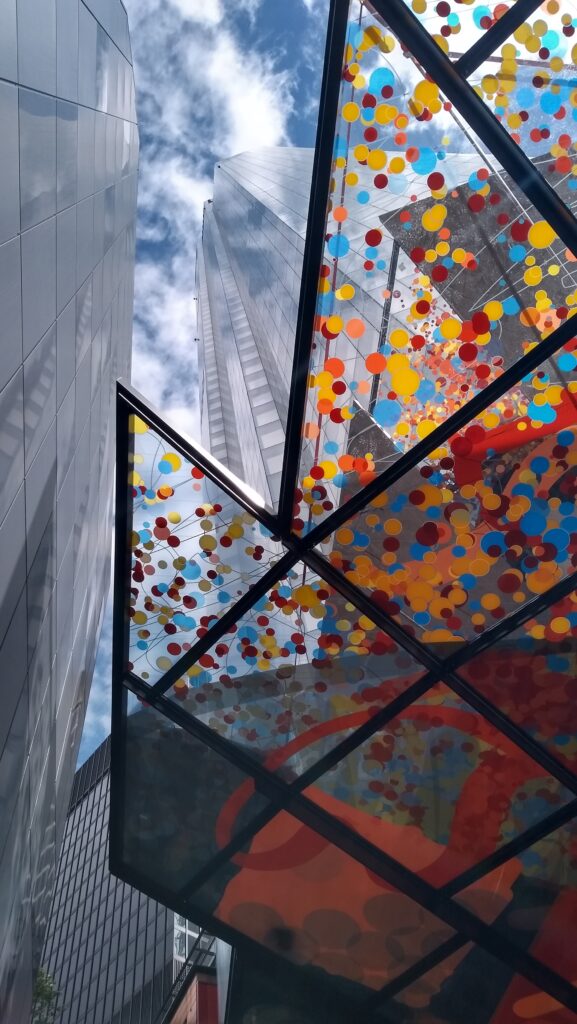 22 Bishopsgate incorporates a range of new technologies and innovations including 52 double-decker lifts (of 60 in total) which can travel at 30 km per hour and will be the fastest in London. The operational team has already put into action the app-based entry and security system which allows residents one click registration and touchless access to the building using NFC or QR technology or (opt-in) facial recognition system. Once fully operational the app will allow workers in the building to control smart blinds, which are built into the triple glazed windows to control sunlight as well as pre-order food and drink items from The Market to have ready for collection on entrance or booking app for a number of on-site services in the building, including meeting rooms and spa slots.
All the technology and systems of the building operate over a converged network and are connected to a self-learning fault detection and diagnosis system. This collects and analyses over one million data points per day on temperature, air, light, water and the flow of people with the aim of increasing energy efficiency, lowering operational costs and simplifying repairs.
These innovations will be fundamental to the operational team in delivering the commitments that have been set up to ensure that 22 Bishopsgate remains at the forefront of successful productive spaces. These commitments cover health, learning, inclusion and sustainability and are already being delivered: for instance the energy for the building has been procured from 100% renewable sources, and all staff employed by the operational team at the building (already around 150) will wear sustainably sourced uniforms.
22 Bishopsgate was also the first building in the UK to apply for the WELL Building Standard and has been awarded a BREAAM Excellent sustainability rating.
Source : AXA Investment Managers – Real Assets