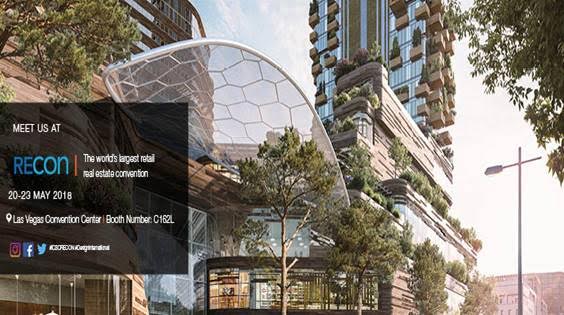 In the past decade, visitor expectations of shopping centres have changed beyond all recognition. Today, nearly half of all visitors report that the non-retail offer drives both the number and length of visits they make to shopping centres. Increasingly too, they expect to be able to access to services such as such as F&B (79%), leisure/entertainment venues (64%) or medical/health/wellness facilities (51%)[1]. Shopping centres have been transformed into consumer centres. Responding at pace to these shifting demographics, behaviours and expectations of the consumer is one of the largest challenges facing designers and architects working in the sector.
Design International has been at the forefront of shaping retail architecture trends for over 50 years. As early as the late 60's, they designed pioneering shopping malls that successfully integrated the retail, F&B and entertainment offer, such as Bugis Junction (Singapore), CoCoWalk (USA), Odysseum (France) and Morocco Mall (Morocco). This drive for innovation and outstanding design remains the hallmark of their work today.
Headed by renowned retail architects, Paul Mollé and Lucio Guerra, the DI team will be at RECon Las Vegas, booth C162L, showcasing some of their most recent work. This includes the Plaza Patria extension, opening later this year. A much-treasured landmark in Guadalajara, Mexico, the project provides three levels of retail, a roof top terrace with diverse dining options, a City Market including hypermarket and an 18-screen cinema with VIP screening. The subsequent phase will comprise an 8-story hotel and office tower.
Visitors can also discover projects such as Maximall Pompeii, the striking new retail resort that is a key landmark in the major redevelopment programme for this historic Italian city; the LIVAT Centres in Shanghai and Changsha, China where regional shopping centres sit alongside IKEA-inspired apartments and office towers, and Reem Towers in Abu Dhabi, a mixed-use development that integrates retail with organic forms and dynamic living spaces.
Source : Company