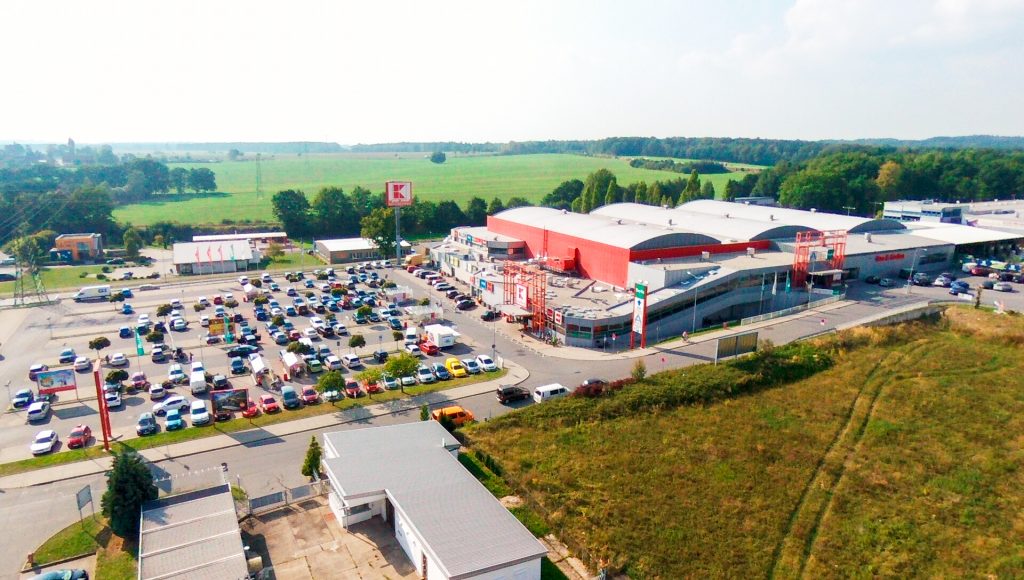 Deutsche Investment just acquired the Rödertalpark" retail warehouse park of around 15,560 sqm in Grossröhrsdorf (Saxony) for its latest separate asset pool, "Deutsche Investment – Food Retail I." Built in 1995, the property was thoroughly modernised and enlarged in 2012, and is almost fully occupied today. Anchor tenants include the multiples Kaufland (superstore), Aldi Nord (discount supermarket) and Hagebau (DIY). The retail spectrum is supplemented by regional tenants, covering the segments textiles and footwear, gastronomy and services. The very well-maintained property was acquired from Pemper Stoler Grundbesitz, a Berlin-based property company; the transfer of benefits and burdens already took place. The two parties agreed not to disclose the selling price.
Rödertalpark is the largest retail warehouse park in the region, the nearest towns being Pulsnitz, Radeberg and Bischofswerda. It lies in a conveniently accessed location next to the A4 motorway between Dresden and Bautzen. Shoppers have the use of 625 free car parking spots on the premises.
The "Deutsche Investment – Food Retail I" special property fund was launched in February 2020, and focuses on grocery retail locations everywhere in Germany. In the very first year after launching the fund, over EUR 60 million worth of properties were acquired. At this time, exclusivity has been secured for additional properties in a total volume of c. EUR 65 million.
Foto credit and Source : Deutsche Investment