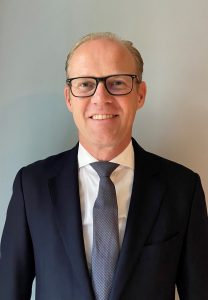 Europa Capital, the pan-European real estate investment manager, announces the appointment of Diederik Bakker as Managing Director, Asset Management, the second senior hire in the team in as many months, as it continues its strategic growth.
Diederik will be responsible for the asset management of Europa Capital's open-ended core fund, the Europa Diversified Income Fund (EDIF) with assets in France, Denmark, Germany and the Netherlands. He also brings a wealth of experience of the Dutch real estate market and will manage a growing number of assets in the country as part of Europa Capital's value add fund series.
Diederik has over 20 years' experience in asset management and transactions in the residential and commercial real estate sectors, working for leading international real estate companies including LaSalle and UBS. Most recently, Diederik was a Senior Director, Asset & Transaction Management, for Multi Corporation (Blackstone), where he oversaw teams in Ireland, UK, Benelux, Germany, Spain and Portugal. Diederik is also a member of the Royal Institute of Chartered Surveyors' (RICS) European Board having become a Fellow of RICS (FRICS) in 2011.
Since its formation in 1995, Europa Capital has collectively raised thirteen real estate funds and committed to over 150 transactions totalling more than €12.6 billion across 21 European countries.
Europa Capital is majority owned by Mitsubishi Estate Co. Ltd, one of the world's largest real estate groups, which is a strategic investor alongside Management. Europa Capital Partners LLP and Europa Capital LLP are authorised and regulated by the Financial Conduct Authority.
Pictured: Diederik Bakker
Source: Company