Germany takes pole position in the acquisition strategies of European real estate investors. Alongside the top seven locations, there is also strong interest in the country's second-tier cities. That is the finding of a recent survey of 150 institutional property investors in Germany, France and the UK by Union Investment. Some 80 per cent of German investors, 56 per cent of French investors and 52 per cent of British investors are looking to acquire properties in German secondary cities. No other country achieves similar approval ratings.
· Other investment destinations in the top group
In addition to the three European core markets, the Netherlands, Belgium, Sweden, Spain and Poland are also relatively popular among French and British investors in particular when it comes to investing in real estate in secondary cities, with these countries having approval ratings of 20 to 40 per cent. The study shows that German investors are noticeably cautious about pursuing this kind of investment strategy in secondary cities elsewhere in Europe, outside their domestic market. France and the Netherlands are the most favoured countries here, but only garner approval ratings of 10 per cent.
· The majority of the respondents (around 60 per cent) stated that they had the freedom to look beyond the major cities and invest in secondary locations. Conversely, some 40 per cent focus almost exclusively on investment in prime Western European locations.
· "With real estate companies from the three European core markets relatively reluctant to invest in secondary cities or indeed the major cities of Eastern Europe, this could be an interesting alternative for investors who are prepared to take a contrarian stance on occasion," said Olaf Janßen, head of Real Estate Research at Union Investment, commenting on the results of the survey.
· Only a few capital cities in Eastern Europe are considered attractive
As the property investment climate study demonstrates, investors currently have little ambition to expand their investment universe for office properties beyond the established markets of the Eastern and Central European capitals. While Warsaw and Prague can be regarded as established choices, other Eastern European capitals have only limited appeal. The Budapest office market attracts the most interest, with approval rates of 7 per cent (Germany), 23 per cent (France) and 21 per cent (the UK). A number of prospective investors also show an interest in Riga (Latvia) and Bratislava (Slovakia). By contrast, at the bottom of the list are the capital cities of South-Eastern Europe, including Bucharest (Romania), Sofia (Bulgaria), Ljubljana (Slovenia) and Belgrade (Serbia), which currently barely register with Western European investors.
· Investment climate: A leap forward for the UK
Compared to the last survey six months ago, there are only very minor fluctuations overall in the real estate investment climate index for Germany at 63.2 (-0.2) and France at 67.6 (+1.0). The biggest change was recorded for the UK, where the climate barometer has jumped by 5.5 points to 64.4, thus exceeding the sentiment index for the German market for the first time in a long while.
· "Increased political stability and planning security in the UK has translated into an immediate improvement in the real estate investment climate. Going forward, many investors are expecting rental growth. Both factors together will lead to a much increased appetite for real estate in London," said Olaf Janßen.
· High transaction volume expected – particularly for residential property and hotels
According to the survey, 77 per cent of real estate investors expect the 2020 transaction volume for commercial properties in Europe to at least reach the high level achieved in the previous year. Some 26 per cent of respondents actually expect an increase; the pessimists who anticipate a decline are in a clear minority, at 15 per cent.
· Hopes for even more market activity than last year are focused primarily on the residential segment. Here, 51 per cent of respondents expect a further increase in the European transaction volume. Some 39 per cent believe hotel transactions will rise, while 29 per cent expect more transactions in the office segment. Only in the retail segment are the optimists a tiny minority, at 7 per cent.
· "Despite optimistic expectations of buoyant transaction levels, not all the investors involved will be able to implement their planned investment because money entering the market exceeds the availability of real estate products," said Olaf Janßen, head of Real Estate Research at Union Investment. "This imbalance will also ensure that prices in the property markets continue to rise over the coming year."
· Expectations index holds back overall index
With the UK at 46.6 (+8.3 compared to the last survey six months ago), Germany at 50.6 (-3.3) and France at 57.6 (-1.3), the expectations index is at a relatively low level, dragging down the overall index. This is particularly apparent when compared with the Investment Climate Index's other three elements. The market structure index, for example, is significantly higher, with figures of 74.9 (+4.0) for the UK, 67.4 (+/-0.0) for Germany and 72.8 (+2.9) for France, and thus in line with the location factors and general environment indices.
Pictured : Olaf Janßen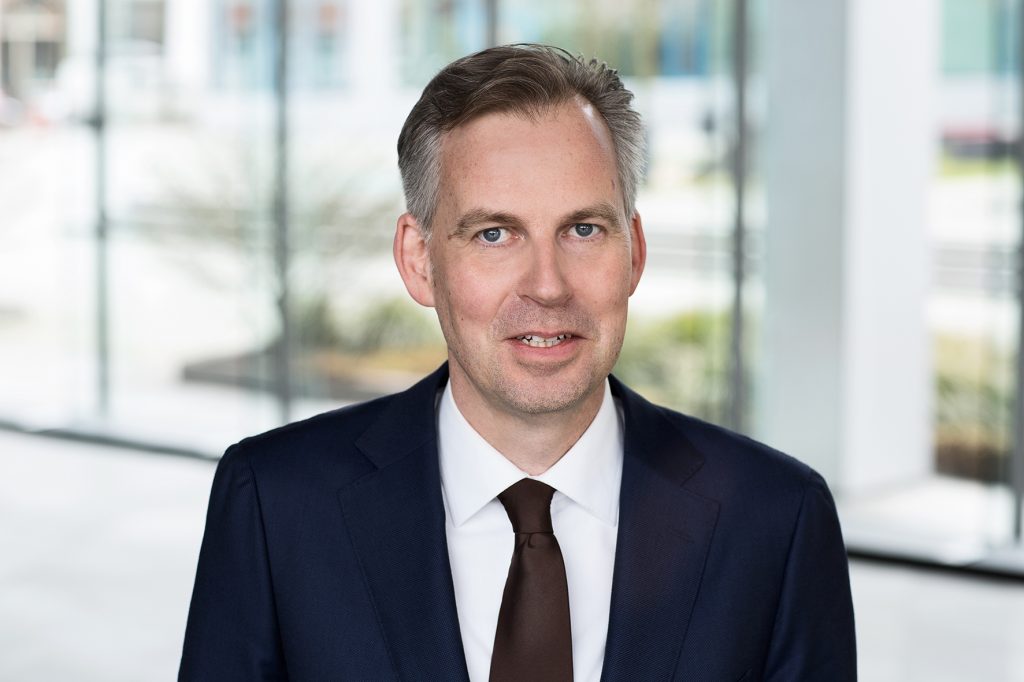 Source : Company