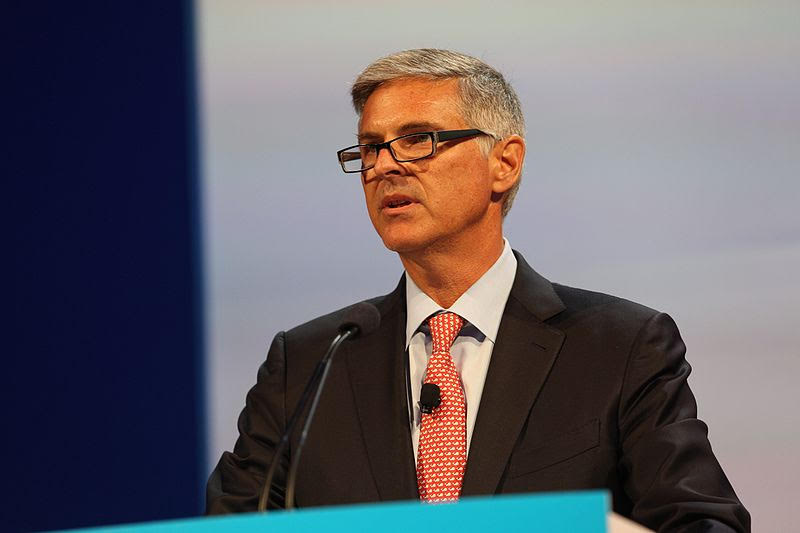 ---
The turmoil of 2020 has affected all of us – every person, company and industry – many in profound and even tragic ways. The hospitality sector is no exception and in fact has endured one of the most harrowing challenges in its history. But amid that challenge came an opportunity for resilience, along with important lessons and insights for the future.
Hilton President & CEO Chris Nassetta, a 37-year industry veteran, shared his perspective on this unprecedented year – what he experienced, what he learned and what he's most looking forward to in the new year.
What was your biggest challenge of 2020?
It's so hard to pick just one challenge! 2020 was incredibly difficult for all of us at Hilton, on a professional and personal level. We had to make really heartbreaking decisions about our team while navigating our business through an unprecedented standstill in global travel. I think maybe the single largest challenge was managing all that professional stress – including the impact to our deeply valued Team Members – while simultaneously worrying about my own family and their health. Needless to say, I'm optimistic that we're making important progress toward resolving the health crisis in the not-too-distant future.
What lessons have you learned? What surprised you most?
You know, I'm kind of an old school guy. Before this, I worked on my phone and with hardcopies of what I needed to review closely. I traveled so much that I never really worked from home, and my team didn't either – we wanted to take advantage of my limited time in the office. This has shown me that there are some things we can do virtually and still be effective – and that the video technology I had been resisting does have its benefits! I'm still doing a lot on paper – I'll never give up my lists on legal pads – but I am visiting with so many of our teams around the world virtually, and it's working. It's also become clear that the flexibility people need right now is not massively diminishing our ability to get the work done. That part definitely surprised me a bit.
Of course, I'm still a huge believer in in-person connections. Technology is a great tool when you can't meet face-to-face, but at the end of the day, there is simply no replacement for the authentic relationship-building that happens when you're in the same room as someone. And of course, the big exception to everything I just said is our hotel Team Members. They haven't had the ability to work from home and have shown up every day to serve our guests under really difficult circumstances. Part of why I'm so eager to get on the road again is to thank them for everything they did in 2020.
What will the impact of the vaccine look like for the hospitality industry?
First of all, the vaccine is going to be a godsend for the vulnerable populations most affected by COVID-19, as well as healthcare professionals and essential workers around the world. And as it's more widely distributed, it'll be a major advancement for our industry, especially for our Team Members on the front lines in our hotels. A vaccine – in addition to ongoing common-sense safety precautions – will help people feel more confident in traveling domestically and internationally. That confidence is going to be key in building momentum in recovery around the world, and in keeping our Team Members safe as they continue to spread the light and warmth of hospitality.
You evolved the Hilton Honors loyalty program significantly in 2020. How did you go about deciding to increase the flexibility? What changes will remain when we return to travel?
We always say our guests are part of our family, and if we're going to say that, we have to back that up with our actions. It was an easy decision to provide greater flexibility to our Honors members – it was the empathetic thing to do, and it made business sense. Offering flexibility and a faster path to status next year shows our members that we take their business seriously and have compassion for what's going on in the world. It undeniably built stronger loyalty with our members, which ultimately makes the program that much more valuable. I've always said that you'd have to be crazy to not be an Honors member and enjoy all the benefits the program offers – and that's still true today.
How will the meetings and events business evolve going into 2021? What changes do you expect to stick around even after we're through all this?
We expect hybrid events to be a key part of our events business in 2021 – as it becomes safer to have smaller group gatherings, organizers will continue to promote virtual attendance, reaching a much larger audience than they did pre-COVID. We also expect people will be more selective in their decisions to attend in-person events for the foreseeable future, which is why our teams are working with our customers to make sure that the events they organize are truly top-tier and worthy of a special trip for attendees.
We have long relationships with our group customers, and have gotten their feedback every step of the way as we've designed and implemented our hybrid event offerings and services like Hilton EventReady – our solution for flexible, safe and socially responsible events that adhere to the highest safety and cleanliness standards.
You've managed to maintain significant growth even in spite of 2020's events. What development trends will we see going in 2021?
We're fortunate to have great partners who are taking a long view of the industry and understand that being part of our global network will pay dividends for years to come. We work closely with our owners to develop the right hotels in the right markets at the right time, and going into 2021 we expect to see additional growth in drive-to and resort locations with opportunities for new hotels up and down the chain scale. This year saw a mix of conversions and new builds, and we expect that to continue in 2021 as construction that was paused in 2020 picks up again and owners continue to seek out the benefits our system provides.
And of course, as exciting as new development is, we haven't lost sight of the support needed by those owners who aren't in a position to develop right now. That's why we continue to invest significantly in their continued success through increased flexibility, advocacy on their behalf at the highest levels of government, and ensuring our operating model is as efficient as possible.
You've also maintained your commitment to sustainability throughout all this. Why? How will you press forward as we go into 2021? What should we expect to see from Hilton?
I have always believed that you can't turn your back on commitments just because times get tough. We made a promise to the communities we serve to create a positive impact from both an environmental and a social perspective, and we aren't letting up now. Through Travel with Purpose, which is our corporate responsibility platform, we are continuing to make progress against our 2030 Goals of halving our environmental footprint and doubling our social impact investment over the next decade. 2020 proved that our hospitality is an unstoppable force for good, and we intend to build on that foundation for years to come.
How do you anticipate guests' expectations will have changed by the time they return to travel? How will you address this?
We know that our guests are really focused on cleanliness and safety as they get comfortable traveling again, and they have heightened expectations in that regard. Now more than ever, guests are looking for reliability, which is why our Hilton CleanStay program will remain in place for the foreseeable future to ensure our hotels are as safe as possible. At the same time, guests are also looking for the friendly, memorable experiences they've missed out on over this past year – which is why I think the most important thing we can do is to remind them that our signature Hilton hospitality hasn't gone anywhere. Our Team Members are still creating unforgettable memories for our guests, just adjusted a bit to make sure we're doing everything as safely as possible. I get messages from guests every day sharing our Team Members' incredible creativity, and it's such an inspiration. Generally, I think that travelers are still a bit hesitant about what their experience will look like, so we're showing them that they can still count on us for reliable and friendly hospitality.
If you could have a conversation with the Chris Nassetta of January 2020, what would you tell him?
I'd tell him to hold on tight! In all seriousness, I'm proud of how we responded to a global black swan event – nobody saw this coming and our Team Members have managed through this crisis beautifully. I'd tell January 2020 Chris to get ready for a long slog, but trust yourself and your team to get through it. I'd also probably tell him to ask his teenage daughters to teach him how to use Zoom! That might have saved me and my team some headaches in April.
Right now, there's a student thinking he or she wants to be a hospitality CEO one day. What piece of advice would you give him or her?
Keep pushing toward your dreams – this is still the best industry in the world, full of passionate, committed people. Don't be afraid to raise your hand for new opportunities, learn as much as you can about the business and give it your all. Hospitality offers incredible opportunities across countless disciplines and for people with all different skillsets, and the next generation of global leaders is just getting into the business now. I can't wait to see what they'll accomplish.
What are you most excited to start doing again as travel returns to full strength?
I can't wait to visit our Team Members around the world and thank them for their hard work in 2020. I've made some trips to a few cities in North America, but I am really eager to get back to Asia and Europe. Our Team Members continued to show up for our guests and help create meaningful memories during a time when it really mattered – just as they've done for the last century and will continue doing for a hundred more years. As tough as 2020 has been, the human spirit is so resilient, and we still crave the connections only travel can offer. We will see a return of the Golden Age of Travel, and I can't wait to be in our hotels to witness it.
Hilton (NYSE: HLT) is a leading global hospitality company with a portfolio of 18 world-class brands comprising more than 6,300 properties and more than one million rooms, in 118 countries and territories. Dedicated to fulfilling its mission to be the world's most hospitable company, Hilton has welcomed more than 3 billion guests in its more than 100-year history.
Source :Company