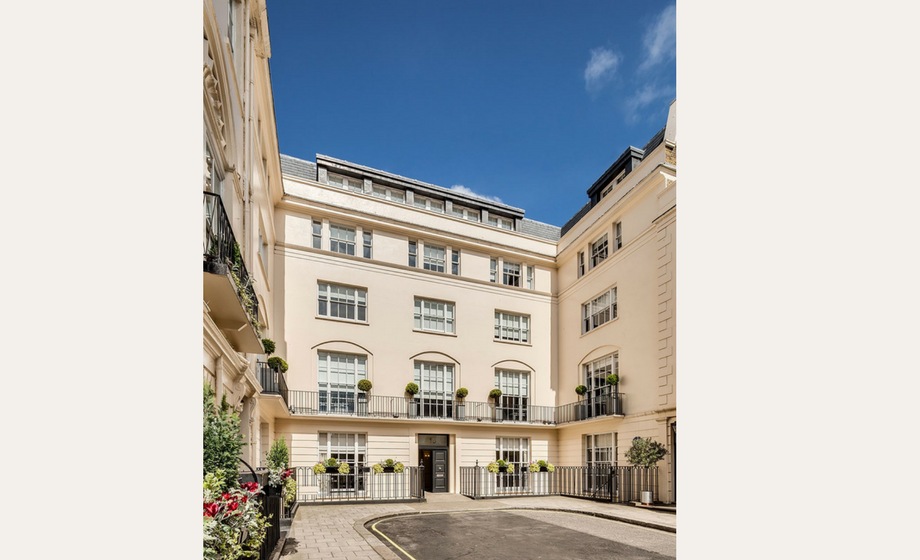 Hines, the international real estate firm, has sold a c. 20,000 sq ft office building in prime Central London following almost 15 years of active asset management. The asset has been sold, on behalf of Hines European Core Fund (HECF), to a joint venture between Heitman, a global real estate investment management firm with $46.0 billion in assets under management, and Greycoat, an independent real estate company with over 40 years of experience and expertise in the central London office market.
The five-storey office building at 15 Suffolk Street, near Trafalgar Square and Haymarket in London's West End, was originally constructed in the 1950s and was acquired by Hines on behalf of HECF in 2007, following a full refurbishment the previous year. The property is fully let to Stonehage Fleming, the adviser to the many of the world's leading family offices. Since acquiring the asset, Hines has engaged in extensive asset management activities at 15 Suffolk Street.
Hines has a strong track record of investing in London. HECF capitalised on strong demand for high-quality office and mixed-use space in central London through the acquisition of 7 Soho Square in September 2020, and acquired Dnata City, a prime logistics park beside Heathrow Airport, in November 2020. The Hines European Value Fund series is also active in London, with HEVF 1 transforming an asset above Bond Street Station, rebranded as Oxbourne House, into a premier flagship retail store with high quality residential accommodation across the upper floors. HEVF 2 has also started work on the redevelopment of Grainhouse, a former Victorian seed warehouse on Drury Lane, which will become the new European headquarters for Hines, and acquired a flagship mixed-use retail and office scheme in the heart of London's West End at 80 New Bond Street & 325 Oxford Street.
HECF is focused on high quality office, living, logistics and retail assets in central locations in European gateway cities, benefiting from strong international transport links and local demand for prime workspaces, homes and industrial and logistics space. The Fund integrates ESG and sustainability at the heart of its investment strategy, and was named as a Sustainability Sector Leader by GRESB for the fourth consecutive year in 2020.
Simone Pozzato, Fund Manager of Hines European Core Fund, commented: "HECF acquired 15 Suffolk Street in 2007 as a long-term income investment, our first asset acquired in London. Having now completed our extensive asset management activities, this planned disposal crystalises our investment, delivering strong returns for clients as we rotate our portfolio".
Source : Company