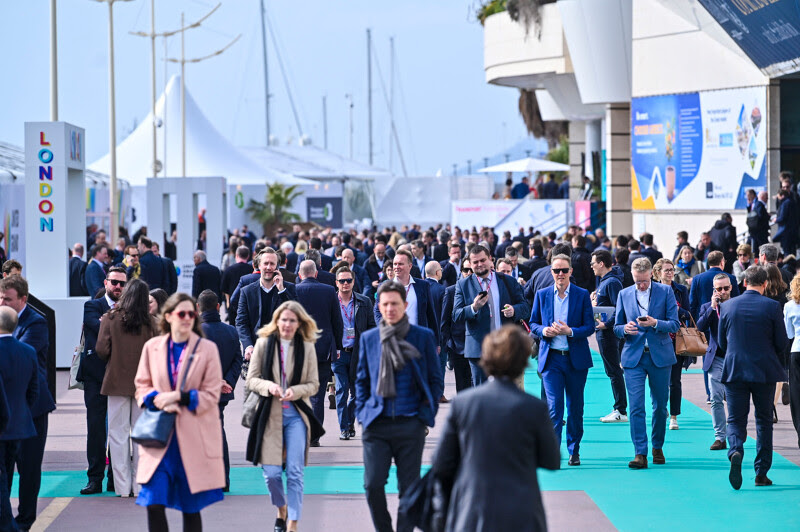 20,000 delegates from over 80 countries gathered at the global real estate conference MIPIM this week. This landmark event heralded the return to face-to-face networking and in-person events for the international property industry as restrictions ease following the global pandemic.
MIPIM featured over 360 speakers, with 2,400 exhibiting companies at more than 350 exhibition stands and pavilions across 18,500m² of exhibition area. Delegates from France made up the largest contingent, followed by the UK and then Germany.
Investors comprised a quarter of delegates to MIPIM, including those from top funds & real estate investors from across the globe. The major brokerage firms CBRE, Colliers, Cushman & Wakefield, JLL, Knight Frank and Savills all had significant attendance.
As the real estate industry becomes ever more integral to successful cities and societies, 150 city leaders from around the world participated in MIPIM.
Francois Hollande, former French President, opened the conference with a keynote address on Tuesday 15th March. This year the conference theme 'Driving Urban Change' encouraged the industry to explore and discuss the challenges of climate change, affordability, liveability and technological innovation in cities.
From the UK, Stuart Andrew, the new Minister of State for Housing arrived at MIPIM on Wednesday 16th March for his first major industry event as minister, delivering a keynote address at the UK Government Pavilion:
Edouard Philippe, former French Prime Minister, shared his vision of what the city of tomorrow should be, and what the role of political leaders should be in this transformation.
With driving urban change as its main theme, sustainability and ESG were at the heart of many debates across the three-day programme. More than ever, the consensus across the event was how the industry can tackle the risks presented by climate change, achieve net zero and net positive developments and ensure that positive social outcomes are embedded into real estate decision making.
The MIPIM Awards winners, coming from across Europe, Turkey and China, were announced during the ceremony on Thursday 17th March. Notable winners include the House of Music in Budapest, Hungary, which received the Special Jury Award and the Arboretum in Nanterre, France, which won the Best Futura Project.
MIPIM also announced that Nicolas Kozubek will become the new director of MIPIM following Ronan Vaspart's five-year tenure. For the past four years, Nicolas Kozubeck headed up proptech and innovation event Propel by MIPIM, and he takes the helm at MIPIM at a critical time for real estate, as it experiences dramatic change accelerated by technology. Ronan Vaspart said:
MIPIM will return to Cannes on 14 – 17 March 2023.
Source : Company