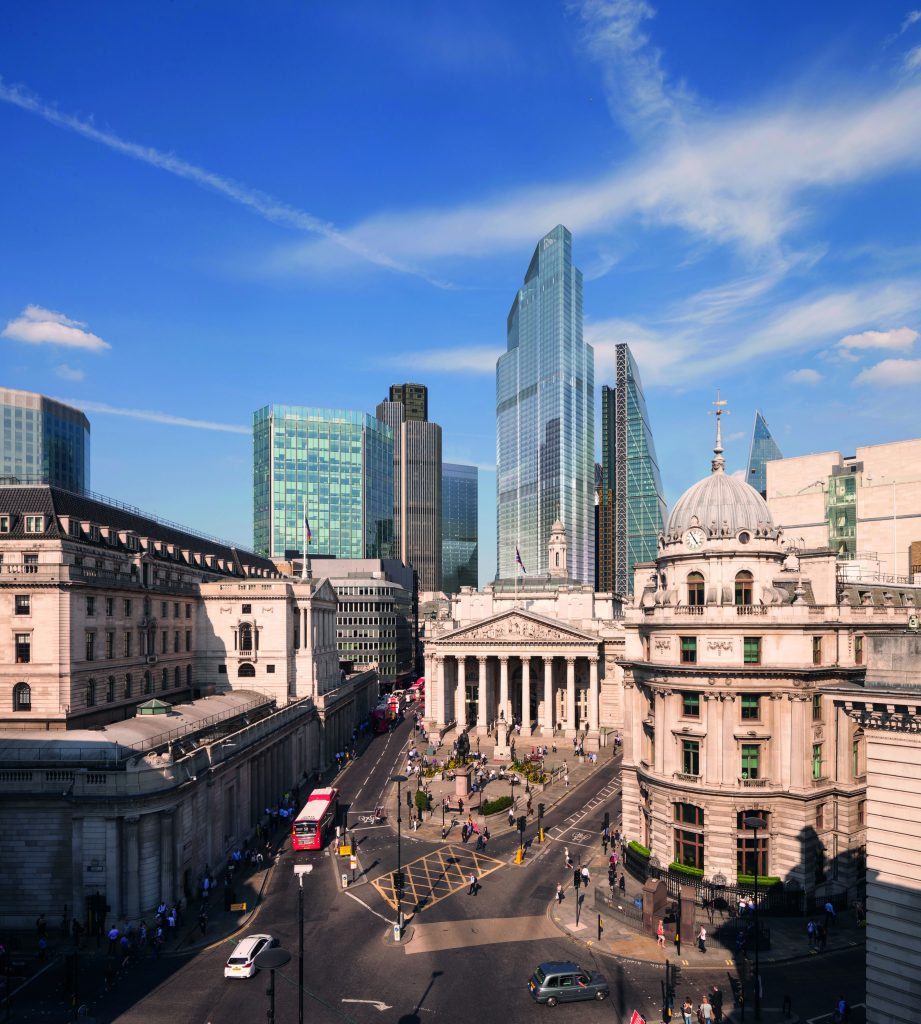 AXA Investment Managers – Real Assets has agreed another new lease at 22 Bishopsgate, its flagship London development, having pre-let 86, 000 sq ft across four floors to global law firm Covington & Burling. 22
Bishopsgate is the 1.4 million sq ft (130,000 sqm) people-focused office development in the heart of London being managed and developed by AXA IM – Real Assets, on behalf of an international consortium of investors, with Lipton Rogers Developments retained as developer. Covington & Burling joins a diversified range of 13 occupiers to have committed to 22 Bishopsgate in advance of its completion, with 60% of the building now pre-let. Covington & Burling, which is headquartered in Washington D.C., has taken floors 51 to 54of the 62-storey building on a long term lease, along with expansion options.
Covington & Burling is expected to move its London headquarters from the Strand, in the West End, to 22 Bishopsgate in 2021. Covington & Burling has taken sufficient space to allow it to grow and the move forms part of the law firm's expansion plans underpinned by the abundance of talent and commercial opportunities in London.
At 22 Bishopsgate, Covington & Burling will benefit from over 100,000 sq ft (9,300, sqm) of extensive amenities and common facilities available throughout the building. These include a first of its kind, 20,000 sqft food hub run in partnership with leading hospitality group, rhubarb, and champions of grassroots talent of the food and beverage industry, The Young British Foodies (YBFs). It will also feature an innovation hub, a gym with London's first 'sky-wall' climbing window, 125 metres above ground on the 25th floor, a wellbeing retreat on the 41st floor, a business venue and club, cycle storage and repair facilities, as well as the capital's highest free public viewing gallery, with art interventions throughout.
22 Bishopsgate is a new people-focused workplace destination, which will be Europe's first vertical village, expected to accommodate a community of up to 12,000 residents and visitors. 22 Bishopsgate's central themes of wellbeing and community aim to allow tenants to benefit from the direct correlation between happiness at work and quality of workplace with increasing an individual's productivity and creativity. It has been designed to put user experience and human interaction at the centre of its offer and will be the first major London building to embody the structural and cultural shifts in how people work and live, embracing a range of community amenities and using the latest technology.
22 Bishopsgate will also be built and managed to the highest technology and sustainability standards, in order to support the varying needs of businesses today and in the future and is the first building in the UK to apply for the WELL Building Standard.
Source : AXA Investment Managers – Real Assets