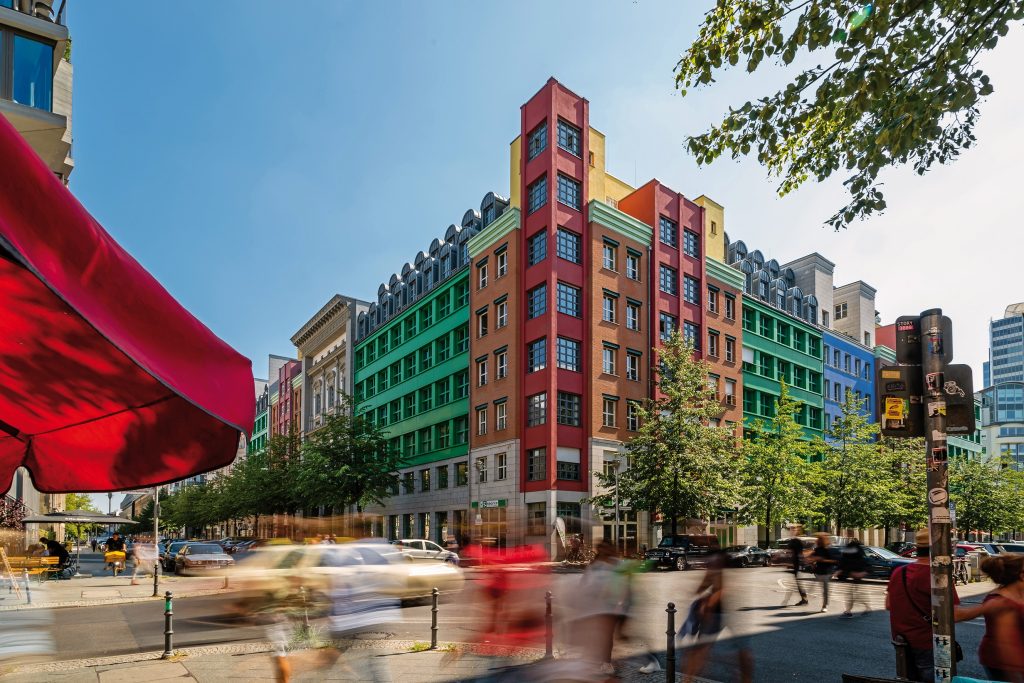 Henderson Park acquista un complesso a uffici da 20 mila mq nel centro di Berlino ( 20 aprile 2020) Henderson Park, the pan-European private equity real estate platform, announces that it has completed the acquisition of four Grade A office properties within the renowned and highly distinct Schützenquartier in Berlin Mitte. The office complex was sold by Caleus Capital Partners, the investment management platform of the Caleus Group . The transaction represents Henderson Park's third investment in Germany over the past 12 months, having built a portfolio of more than €500 million AUM in the country. Based on the asset's prime location and strong tenant base, Henderson Park has secured a competitive senior financing package.
The acquisition comprises four of the Schützenquartier's 12 buildings, which are all accessed independently and offer 20,337 sqm of predominantly office space along with ground level retail. Built in 1998 on land formerly occupied by the Berlin wall, the distinctive multi-coloured asset was designed by renowned Italian architect Aldo Rossi and is considered to be one of the most important post-reunification developments in Berlin.
A third of the seven-storey properties are let to an occupier related to the German Government, on a newly signed 10 year lease. The remainder of the asset is multi-let to a number of tenants on short leases and includes some current vacancies, presenting an attractive opportunity to capture the property's rental reversion potential.
While the properties have been acquired in good condition, Henderson Park is planning an active asset management programme to allow it to further capitalise on their in-demand location. This includes investing in consolidating units and improving the buildings' overall quality and appearance, as well as leasing vacant space.
A number of surrounding properties have also benefitted from recent investment, including the adjacent development of the new global headquarters of the publishing giant Axel Springer (whose previous headquarters are opposite the Schützenquartier and are also scheduled to be fully redeveloped), further strengthening the micro-location's appeal.
Schützenquartier has a prime location in Berlin Mitte, which is the city's core central business district and is highly sought after by investors and tenants alike. Local landmarks include the historic Checkpoint Charlie and Gendarmenmarkt square, while the asset is surrounded by an abundance of leisure and dining amenities and public transport connections. Berlin is Europe's fourth largest office market and is currently characterised by record low vacancies of c.1.6%, further compounded by a limited supply pipeline in CBD locations which supports strong growth prospects.
Source : Company
Henderson Park is a pan-European private equity real estate manager based in London. It has invested circa $10 billion in building a portfolio of real estate assets across Europe, primarily targeting Europe's gateway and capital cities. It seeks high-quality assets in prime locations where it can identify potential to unlock or create value through asset management, or by taking on and working through complex situations. Henderson Park strives to work with and create long-term strategic relationships with best in class local operating partners. Henderson Park is led by Nick Weber, its Founding Partner and CEO.