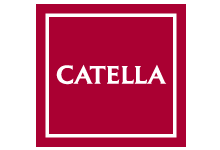 European financial group Catella will establish property asset management activities in France from spring 2014. This will take place under the leadership of François Brisset, previous managing director and co-founder of DTZ Asset Management.
"In order to build on Catella's strong position in property advisory services in the French market, we are now establishing property asset management activities. France is one of Catella's most important markets. The fact that the establishment will be achieved together with one of France's foremost and best qualified teams in the field, under the management of François Brisset, makes it even more exciting," says Johan Ericsson, President and CEO at Catella.François Brisset will be head of the French property asset management operation. He was previously managing director and co-founder of DTZ Asset Management. He has also held various senior positions at Goldman Sachs/Archon, E&Y and Credit Foncier.The new entity will focus on investment management, asset management and property management on behalf of French and foreign investors.
"To meet a growing demand from investors for secure and tailor-made investments, it is our intention to structure, host and manage investment vehicles on behalf of third-party investors. We will be active within commercial real estate and residential," says François Brisset, Head of Property Asset Management in France. Catella has an asset management operation in Europe with EUR 5 billion under management, of which EUR 2 billion is within property.The property asset management mainly consists of regulated property funds managed from Munich. The French operation will complement the group's offer within property services in Europe. The asset management platform will be independent of Catella's property advisory services in France, with a separate office in Paris.
Source : Company