PAMERA Real Estate Partners , acting for a family office managed by the company, has acquired a 14,500 sq m office property with storage/production space at Reisholzer Werftstrasse 38-42, in the south of Düsseldorf. The vendor is M7 EREIP IV, an M7 Real Estate ("M7") fund, for which M7 is the asset manager.
The asset, which is currently occupied by 11 tenants, comprises two office buildings and a light industrial unit. The anchor tenant is the Düsseldorf State which has established a Job Centre in the building. PAMERA will take over the asset management of the property.
Completed in 1994, the property has a total lettable area of around 14,500 square metres. Some 11,500 square metres of this is office space, together with around 3,000 square metres of light industrial accommodation. The property is currently around 85% let. The weighted average unexpired lease term (WAULT) of the property is approximately 6.3 years. The property stands on a c. 14,600 square metre site, which includes around 240 parking spaces.
The property is easily accessible by road and public transport, via a nearby underground station. It has undergone numerous refurbishment and modernisation works in the past includingthe replacement of the heating installation. In addition, M7 has renewed the entrance areas of the property as well as the exterior facilities.
Photocredit :  Savills  Immobilien Beratungs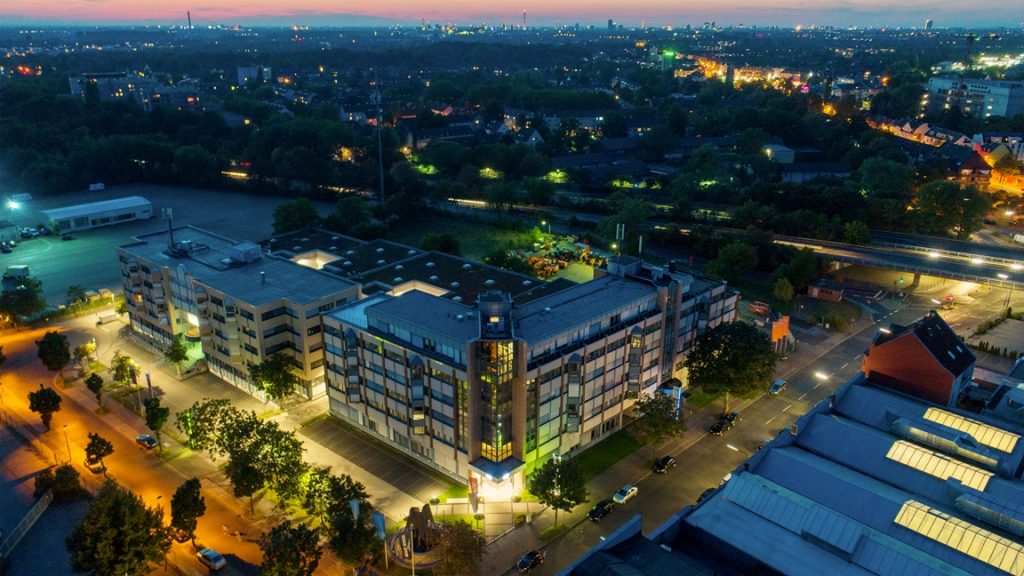 Source Joint release