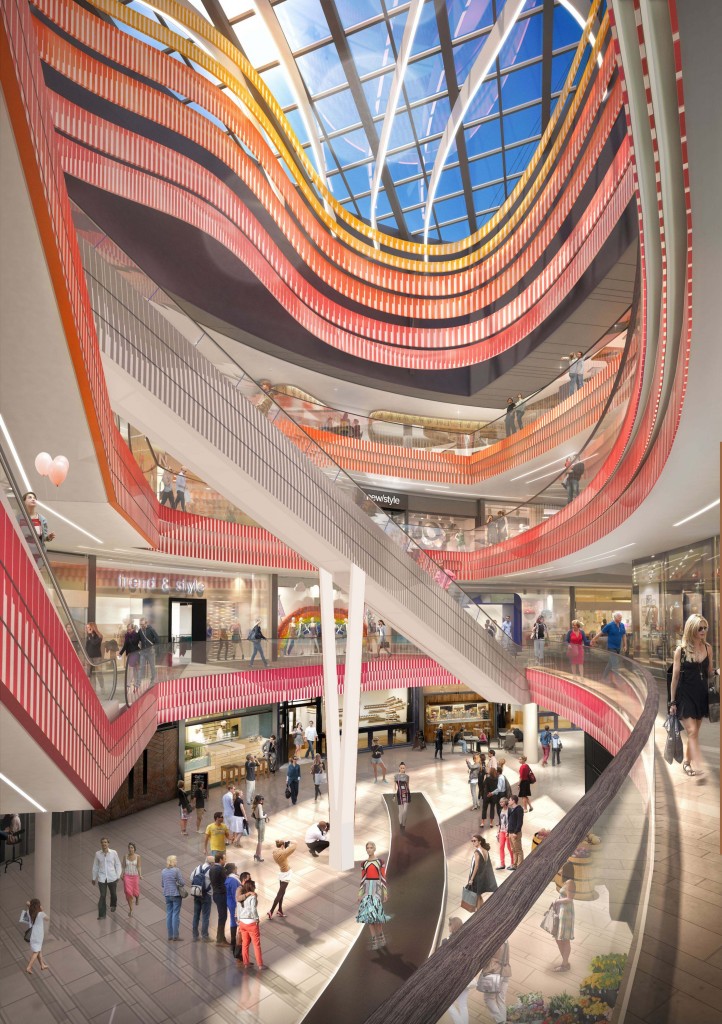 On October 26, 2017, the new shopping gallery Loom in Bielefeld (a major German city in North Rhine-Westfalia with 330,000 inhabitants) will open its doors for the first time. 95% of the center's shop spaces have already been leased. Negotiations for the remaining units are currently ongoing. Loom will accommodate more than 50 retail concepts that have not been in the city before.
The Irish fashion retailer Primark, who is currently expanding on the international market, will open its first store in the region. It will comprise 5,000 m² and extend over three floors. Further new brands include Adidas Originals, KULT, JD Sports as well as major national and international fashion retailers, e.g. "The Store" with the brands Camp David and Socxx. Also premiering in Bielefeld will be the mono-label stores of Thomas Sabo, Pandora, Stadtparfümerie Pieper (perfumery), Leder Berensen (leatherware) and MAC. Another highlight is "Kiehl´s" a New York-based retailer of upscale personal-care products. The anchor tenants include Intersport Voswinkel on 1,000 m² and Schuhpark Fascies (shoe store). The Thalia chain of book stores will open a second store at Loom.
Toys´R´Us will also return to the city and open a 2,000-m² toy store in downtown Bielefeld. The fresh and deli zone on ground floor is another customer attraction. It will feature a Rewe supermarket and a market hall where  customers will be offered regional and national delicacies. A Rossman drug store rounds off the retail offerings in the center.  
Many retailers, who had already leased a space in the old City-Passage, will return to new Loom. They include Deichmann, Bijou Brigitte, and Nordsee, but also local and regional retailers and franchisers.
"We are very pleased that we could convince so many retailers to join us at Loom. This achievement shows the quality of our shopping center, but also the appeal of Bielefeld as a city," said Bielefeld-born ECE Senior Leasing Manager Sven Schwotzer, who is responsible for Leasing at Loom and knows the city very well.
Source: Company